Ranveer Singh is perhaps the most quirky man of the B Town and he has never shied away from experimenting with his style. He's very often criticised for his outlandish dressing sense but that has never really bothered him. Ranveer likes to be what he is without any apprehensions of being judged and that's perhaps the best quality about him.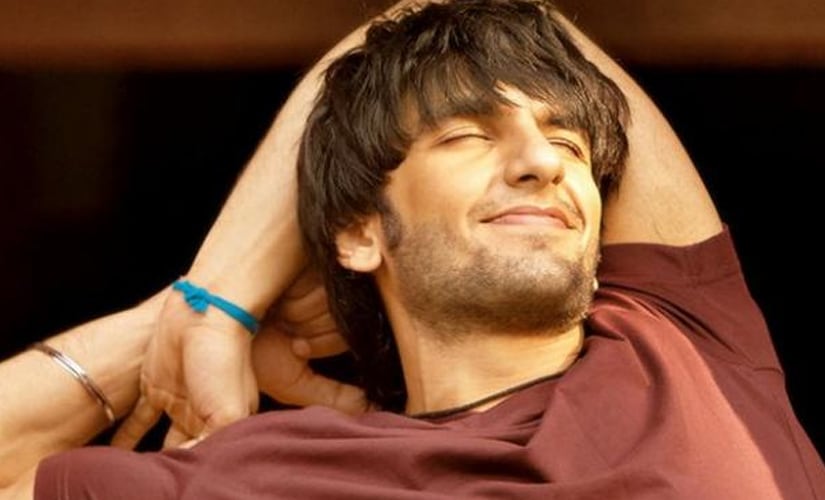 Image Source: firstpost.com
At the 63rd Filmfare Awards, he again created a buzz with his quirky suit. The suit was a collage of his favourite Bollywood movies and he carried that look with all the swag in the world. People might call him the clown of the B Town but lest he cares. He likes to catch the eyeballs almost every time.
The Ranveer was also spotted dressed at Bappi Lahiri to pay a special tribute to him. But if you think he stopped at just this, you're wrong!
PAPI GUDIA TEE TRIBUTE BY RANVEER SINGH
He also paid a tribute to his favourite horror movie Papi Gudia which starred Karishma Kapoor. He wore a Papi Gudia Tee to Express his tribute to the Karishma Kapoor movie.
Here is the Instagram post that talks about Ranveer Singh's tribute to Papi Gudia.
KARISHMA KAPOOR REACTS
The picture of Ranveer paying the tribute to Papi Gudia by wearing the Papi Gudia tee gone bizarrely viral over the internet. Very soon it also reached Karishma Kapoor and she was quick to react to Ranveer's little act of paying a tribute to her movie.
Here is how Karishma reacted
Karishma totally loved the tribute and ask Ranveer for a tee for herself as well. Here is how Karishma reacted
Karishma found it amazingly hilarious and loved the tribute at the same time. We are sure Ranveer would continue to make news for his quirky dressing sense and keep giving us enough reasons to laugh.