Though Royal Challengers Bangalore has bowed out of the IPL 2020 in the eliminator clash against Sunrisers Hyderabad, their fans seem to be having the back of their captain, the charismatic Indian batsman and national team skipper Virat Kohli. It has been four years since the Challengers were last seen in the final of the Indian Premier League and this season, it was nothing new for the fans of this franchise to see them going out of the tournament in the eliminator. However, their performance was far better than the last two years and good things were expected of them this time. Their fans had high expectations but they were marred by the elimination of RCB in their last match against SRH.
Asked an RCB fan for his response on @GautamGambhir 's criticism of @imVkohli . #Gambhir #KohliOut #EeSalaCupNamde pic.twitter.com/FZLMIaSfkX

— Kris (@krisbot) November 7, 2020
While former Indian cricketer Gautam Gambhir gave his thoughts on the poor performance of RCB in this crucial clash, he did not forget to criticise Virat Kohli, who made only 6 off 7 balls in the crunch match. However, this little supporter of the Indian batsman and RCB skipper had his back and made his voice heard as he thrashed Gambhir as we can see in this clip.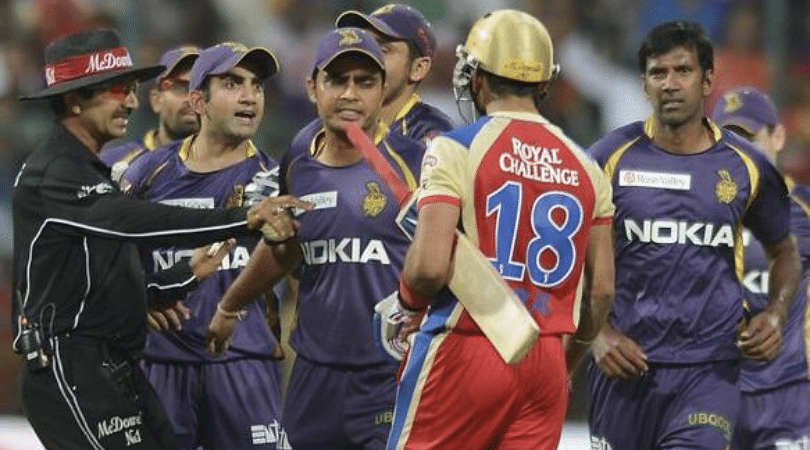 He said that Gambhir should not speak about the best batsman in the world, i.e., Kohli, in such a critical way and show some respect. He also said that Gambhir does not like Virat and referred to the on-field clash between the two players during the KKR-RCB match during IPL 2013.