Babar Azam's team embarked on a culinary adventure, satisfying their cravings with a delectable feast from Kolkata's renowned Zam Zam Restaurant. In an unconventional move, the 'Babar's squad' decided to forgo the traditional hotel dinner, instead opting to savor the flavors of Kolkata's famous biryani, kebabs, and chap. This gastronomic decision was made possible through an online food delivery platform, with the restaurant initially unaware of the order's prestigious origins.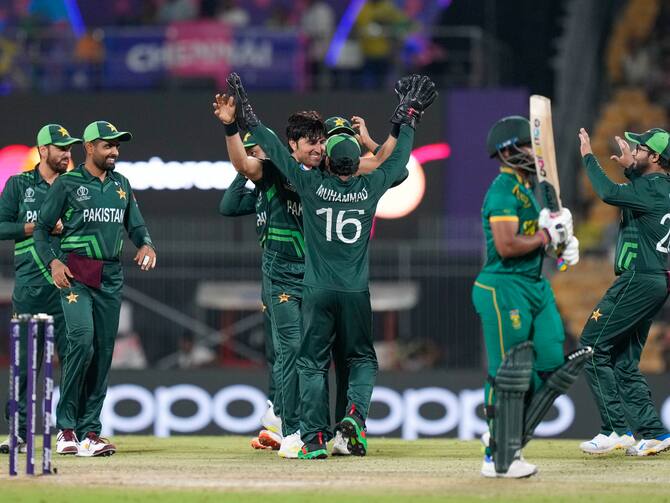 Shadman Faize, the Director of Zam Zam Restaurant, expressed his surprise upon discovering that the order had come from the Pakistan cricket team. He highlighted Kolkata's unique biryani style, celebrated worldwide for its distinct taste.
"The order came through an online food delivery platform. They ordered three dishes which were biryani, kebabs, and chap. They ordered it on Sunday evening after 7 PM. Initially, we had no idea that the order was from the Pakistan cricket team, but later we got to know it. I hope they liked the food. People from every nationality should come and try our food. Kolkata has its style of biryani, which is very famous all over the world,"
Shadman explained.
While the Pakistani team relished Kolkata's delectable offerings, their dietary choices faced criticism from iconic pacer and former captain Wasim Akram. Following their loss to Afghanistan, Akram chastised the team's fitness levels, suggesting that their eating habits might be a contributing factor to their performance.
"Just look at the fitness levels of our players. We have been screaming here for the past three weeks that they haven't been through fitness tests in the last two years. Now should I name them individually, their faces are getting broader. Lagta hai roz 8 kilo nihari khate hain (Seems like they are eating 8 kilos of meat every day). There should be some test; you are being paid for playing for your country, and there has to be a certain criterion,"
Wasim Akram expressed.
At present, the Pakistan team faces an uphill battle in the World Cup, occupying the seventh spot on the points table with only three wins. They managed to break their losing streak with a victory against Bangladesh in their latest match.