The 2023 Cricket World Cup clash between India and South Africa at Kolkata's Eden Gardens transcended mere cricketing prowess, as it was a heartwarming display of emotions, camaraderie, and a touch of humor. The stage was set for a highly competitive battle between the top two teams, and the players, with a special nod to India's cherished batsman Virat Kohli, who celebrated his birthday on the field, lived up to the expectations.
https://x.com/cricketworldcup/status/1721184430130184206?s=20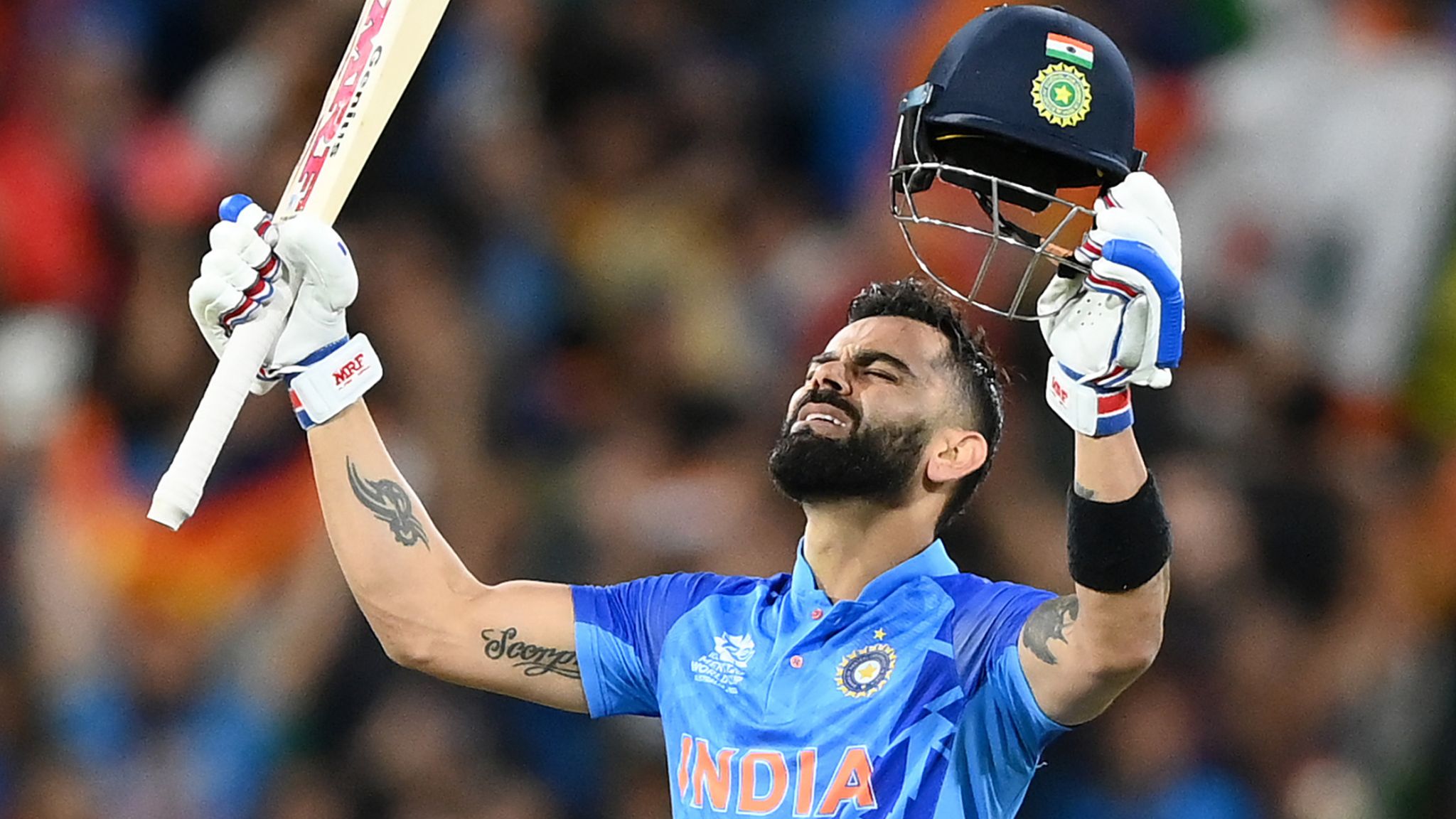 A heartwarming moment unfolded when Shubman Gill, Kohli's batting partner, attempted a quick single. As Gill dashed towards the dangerous end, a collective gasp echoed as it appeared he might fall victim to a close run-out attempt from the fielder.
https://x.com/cricketworldcup/status/1721140434532000074?s=20
However, South African captain Temba Bavuma stepped in with a mischievous grin, cheekily dislodging the stumps with his hand.
Bavuma's playful antics injected laughter and levity into what was otherwise a highly charged match. There were no disputes, no protests, just smiles all around, including from the umpires.
Kohli, the ever-watchful partner at the crease, swiftly reminded Gill of the risks associated with tight runs, especially on his birthday, hoping to avoid a run-out on such a special occasion.
Fortunately, Gill's escape was indeed a close call, and the pair continued their partnership without further incidents.
https://x.com/MBilalhussain0/status/1721107813479420052?s=20
Regrettably, Gill's innings came to an end shortly after, courtesy of Keshav Maharaj's dismissal. Nevertheless, the Indian team maintained their dominance, sticking to the winning formula that had previously seen them defeat Sri Lanka by a staggering 302-run margin. Captain Rohit Sharma's decision to bat first proved successful as India managed to post an impressive total of over 300 runs.
The bowlers then took center stage, restricting South Africa to under 100 runs, securing a resounding victory and solidifying their position in the tournament.
https://x.com/ankitsingh7272/status/1721094420928634964?s=20
For Kohli, the birthday celebrations couldn't have been any better, with a memorable win, a personal milestone, and a lighthearted exchange with Gill and Bavuma. It was a day filled with joy and laughter, exemplifying the spirit of sportsmanship and camaraderie that cricket embodies.
The high-stakes showdown between India and South Africa was a blend of fierce competition, emotional moments, and delightful interactions. Kohli's birthday added an extra layer of happiness to the occasion, treating fans to an unforgettable game that showcased the essence of cricket. As the tournament unfolds, cricket enthusiasts eagerly await more thrilling matches and cherished moments that exemplify the beloved sport.