In their ICC World Cup 2023 group stage clash on Friday, Pakistan suffered a stunning one-wicket defeat to South Africa in a fiercely contested match held in Chennai. This thrilling encounter kept cricket enthusiasts on the edge of their seats, highlighting the game's inherent unpredictability.
With both teams craving a significant victory, the stage was set for an explosive showdown. The match ebbed and flowed, captivating viewers as it swung like a pendulum. South Africa and Pakistan showcased remarkable skills with both bat and ball, making it a memorable contest.
Pakistan's World Cup campaign took a serious hit, with their fourth consecutive loss in the ongoing tournament. This defeat pushed the Pakistani squad closer to elimination, increasing the pressure on them.
Shaheen Afridi, Pakistan's premier fast bowler, couldn't contain his emotions as he sat in the dugout, reflecting on the narrow loss to South Africa. This poignant moment encapsulated the true spirit of sportsmanship and the immense significance of the World Cup.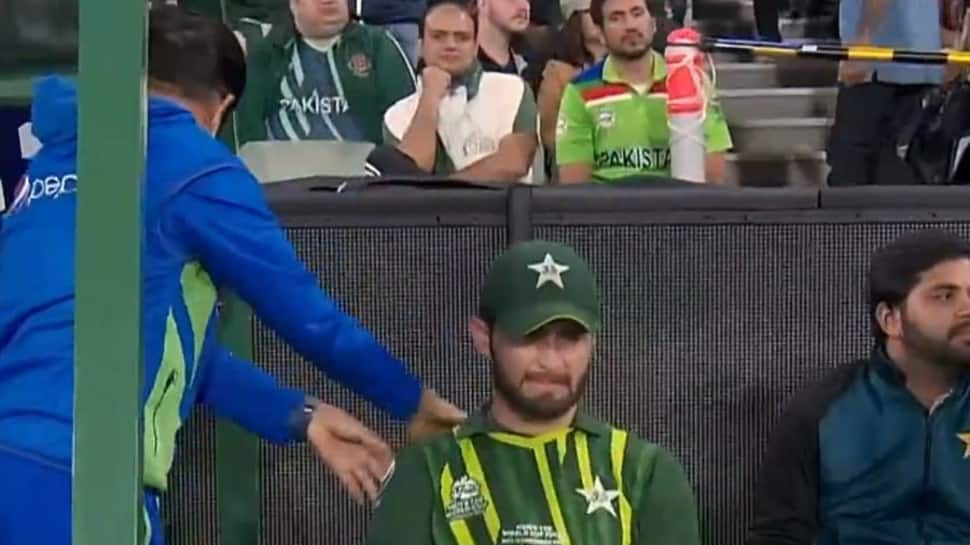 Shaheen Afridi's emotional reaction was captured on camera, quickly gaining popularity on various social media platforms. It underlined the human side of the game and resonated with both players and spectators. The video's impact was evident as it garnered over 90.1k views on Twitter.
Shaheen Shah Afridi Breaks Down After The Loss To South Africa
Watch the viral video here:
https://x.com/HarisKhalid1999/status/1718132322879655967?s=20
This match underscored the unpredictable nature of cricket, a sport renowned for its uncertainties. While Pakistan may have been disheartened by the result, it highlighted the drama and excitement cricket can offer. In a single game, fortunes can shift, and unexpected heroes can emerge.