Rarely does Virat Kohli achieve an ODI century, yet fans frequently subject him to trolling and criticism, questioning the pace of his innings. Nevertheless, he is widely regarded as one of the greatest ODI batsmen ever and an exceptional reader of pitch and weather conditions.
While the majority of fans celebrated his remarkable achievement of equaling Sachin Tendulkar's record of 49 ODI centuries, a portion of his supporters criticized him and labeled him as "selfish." Nonetheless, Virat Kohli, without coming across as conceited, offered his perspective on his batting approach.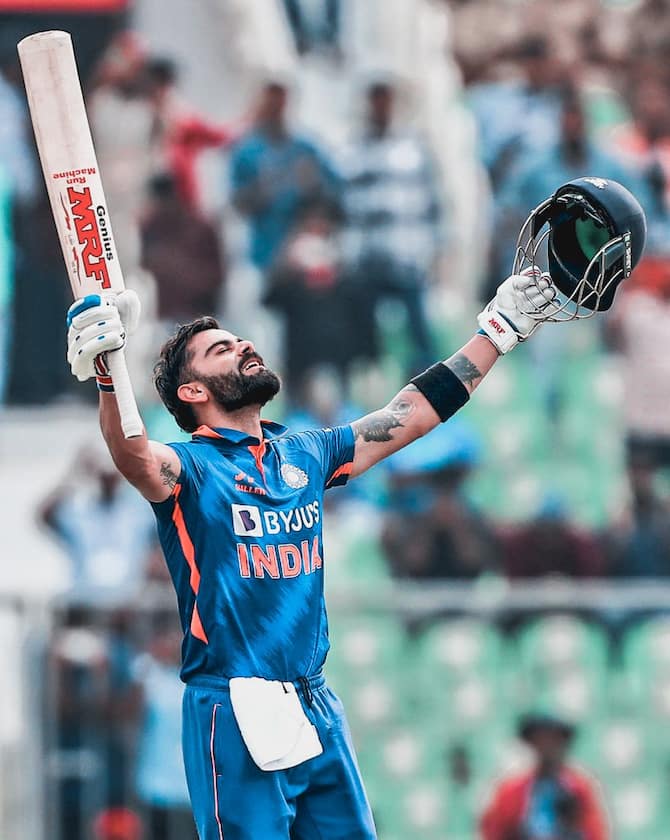 Kohli reached his 49th ODI century last Sunday against South Africa at Kolkata's Eden Gardens. He mentioned that the pitch was challenging to bat on, with the ball having a tendency to grip and turn. Virat Kohli concluded the match unbeaten with 101 runs off 121 balls, contributing to India's total of 326/5, which appeared to be a formidable score on a difficult surface.
Fans, on the other hand, perceived Virat Kohli as becoming "selfish" in his pursuit of both his century and the milestone of 49 ODI centuries. Kohli had reached 75 runs from 95 balls and then took 26 more balls to accumulate the next 26 runs, primarily relying on singles and doubles.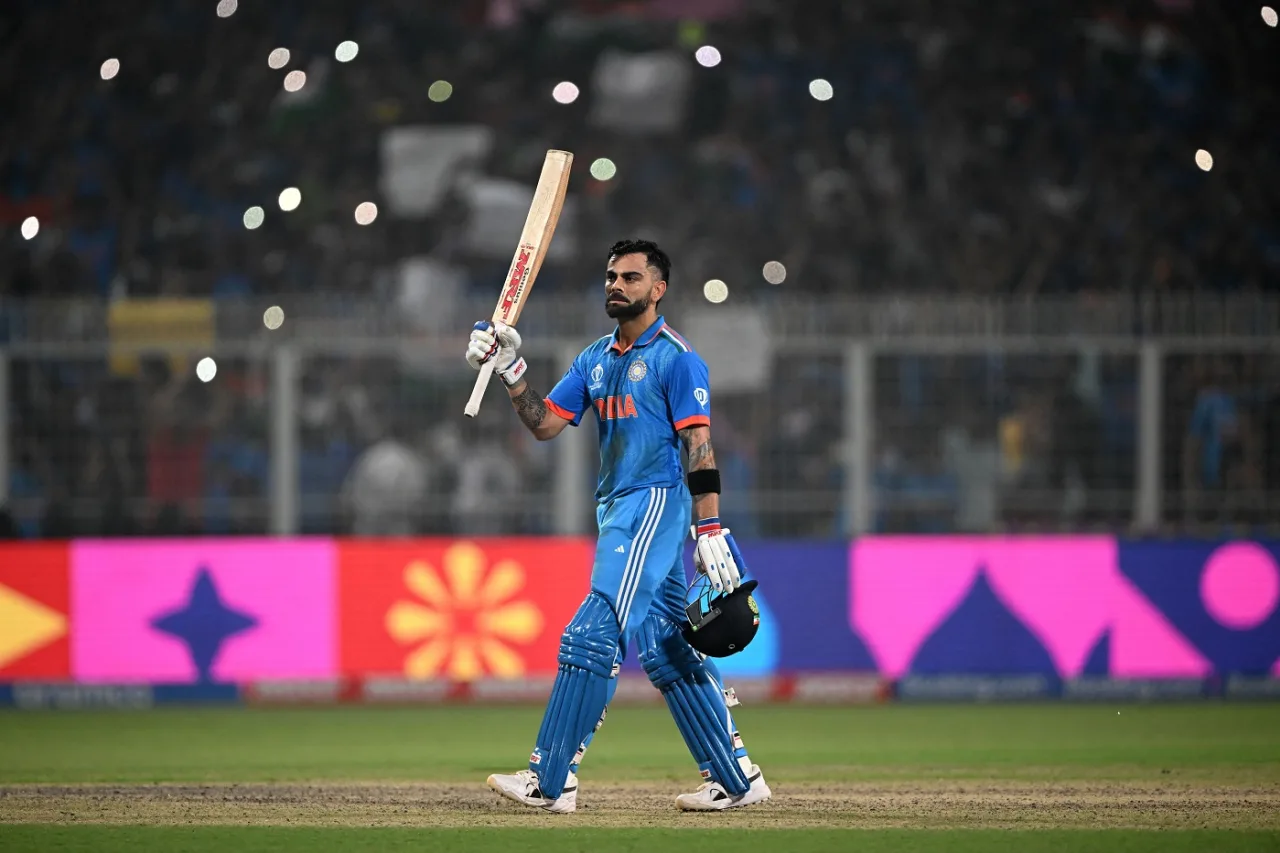 "My role was to bat deep" Says Virat Kohli
Virat Kohli clarified that, given the challenging pitch conditions, both Rohit Sharma and coach Rahul Dravid had advised him to anchor the innings while his teammates adopted a more aggressive approach. This is precisely what transpired, with Suryakumar Yadav amassing 22 runs from 14 balls and Ravindra Jadeja contributing 29 runs from 15 balls.
He said:
"It was a tricky wicket to bat on. We got a great start through Rohit [Sharma] and Shubman, and then when I got in, my job was to keep that momentum going, but as soon as the ten overs got over, the ball started gripping and the wicket started slowing down as the ball got older.

"Our roles are different – me and Shreyas [Iyer], we wanted to string in a partnership, and to be honest, as soon as we lost Shubman and Rohit within ten overs, my role was to bat deep and bat till the end because that's what I have done over the years and that's what the communication from the team management was as well; I bat and guys bat around me and then Shreyas started hitting a few. So, we were not thinking that we would get 327 [326] but that's what happens when you dig deep and you take the game into the last few overs then you can get a few more than you thought."