The momentous occasion unfolded in a World Cup semi-final, where Virat Kohli etched his name in cricket history by achieving a milestone never before reached. As commentator Harsha Bhogle proclaimed,
"He's charging for the second. He will get the second. NUMBER 50 ARRIVES FOR VIRAT KOHLI."
Kohli's 50th ODI century marked a historic feat, making him the first cricketer ever to achieve such a remarkable record.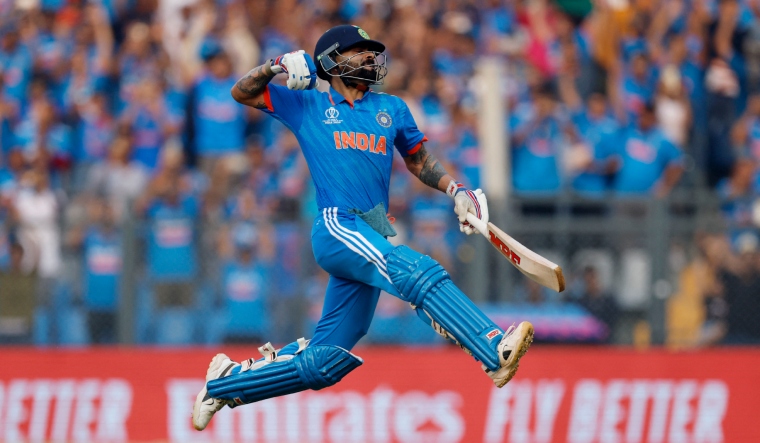 The significance of this accomplishment was heightened by the context of the match – a World Cup semi-final, and against an opponent that had left scars on Kohli and Indian cricket fans in previous ICC tournaments. Harsha Bhogle emphasized the exclusivity of Kohli's achievement, stating, "And he stands alone on that summit. Nobody else there."
In a departure from his usual subdued celebrations during centuries, Kohli's jubilation was palpable. The jumping and fist-pumping celebration reflected the magnitude of the moment. Despite battling the extreme heat and humidity of Mumbai, Kohli took a moment to soak in the glory, going down on the ground.
Following the tradition of acknowledging cricket legends, Kohli, upon removing his helmet, bowed down to Sachin Tendulkar, who applauded the magnificent effort.
https://www.instagram.com/reel/Czqlk93MNq9/?utm_source=ig_web_copy_link
This gesture not only paid homage to Tendulkar but also symbolized the passing of the torch from one cricketing icon to another.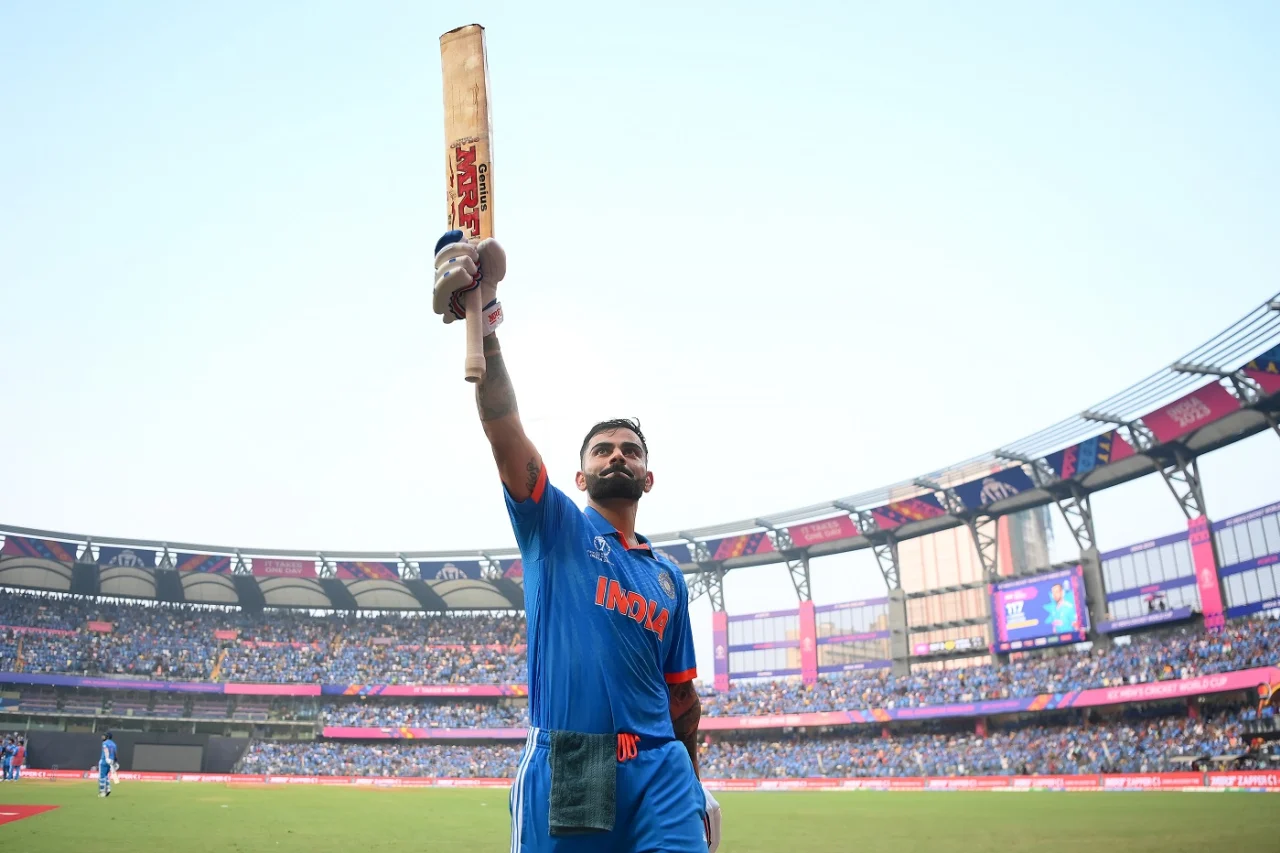 Kohli's innings of 117 runs in 112 balls at the Wankhede Stadium was not just about the 50th ODI century; it also surpassed Tendulkar's record of 673 runs from the 2003 World Cup. Kohli's innings were part of a significant partnership with Shubman Gill and later with Shreyas Iyer. The former, despite retiring hurt due to cramps, contributed to a partnership of 93*, while the latter, in a remarkable display, recorded consecutive centuries.
Kohli's innings, comprising 9 fours and 2 sixes, played a pivotal role as India eventually surpassed 360. The match became a testament to Kohli's skill, determination, and ability to rise to the occasion on the grandest stages of the sport.