In a remarkable twist of fate, India emerged victorious in the ICC Men's Cricket World Cup 2023 match, triumphing over the defending champions, England. This marked the first instance in two decades when India secured a win against England in an ODI World Cup, and this historic accomplishment unfolded at the renowned Ekana Stadium in Lucknow.
India's convincing victory against England.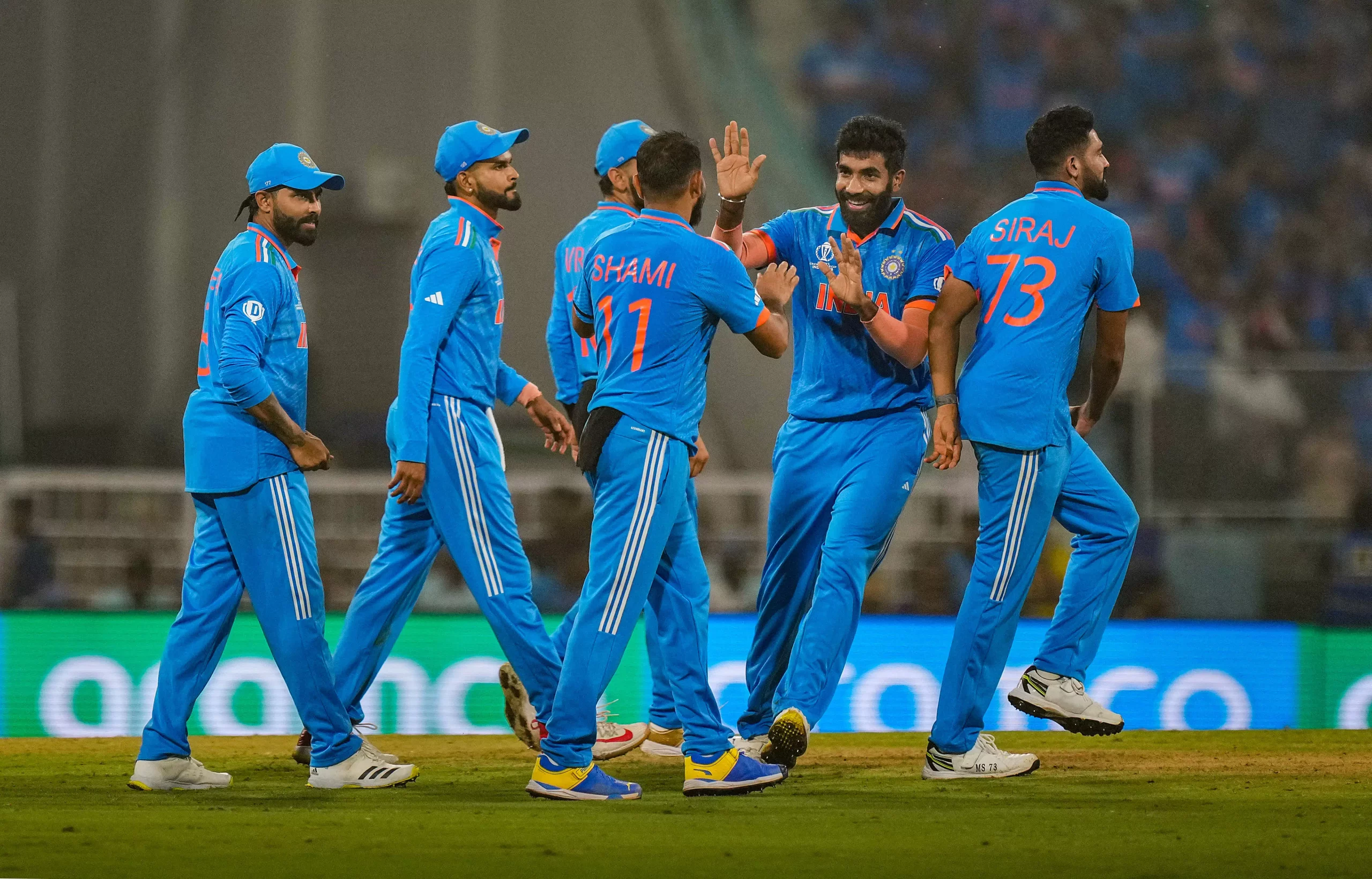 India's victory, which marked the end of a two-decade drought and propelled them to the summit of the World Cup 2023 points table, was truly remarkable. Their thrilling 100-run win not only secured a historic triumph but also evened their head-to-head record against England in the ODI World Cup, now standing at a commendable 4-4.
India's performance in the World Cup 2023 group stage has been nothing short of exceptional. Beyond showcasing their cricketing prowess, they have claimed victory in all six of their group-stage encounters, demonstrating their unwavering unity and resilience. Indian cricket enthusiasts are captivated by their remarkable winning streak.
However, England's campaign in the 2023 ICC Men's Cricket World Cup has been less than stellar. The defending champions currently find themselves at the bottom of the standings due to their inability to establish a firm foothold. A series of losses has marred England's campaign, resulting in a mere two points from their initial six matches and a disappointing net run rate of -1.652. This marks the first occasion in the history of the ODI World Cup that the defending champions have suffered five defeats during their title defense.
Smriti Irani, the Minister for Minority Affairs and Women and Child Development in the country, expressed her appreciation for the Indian cricket team's outstanding performance on social media. She lauded their six victories as a remarkable achievement, commending their exceptional teamwork and unwavering determination in a tweet. She further expressed the nation's pride in Team India's exceptional accomplishments.
Smriti Irani Sends a Heartfelt Message to Team India Following Their Six Consecutive Victories
The Indian cricket team is on an epic winning spree, hitting their 6th victory in style!  Keep soaring high with your incredible teamwork and unwavering spirit. The nation is proud of your stellar performance!  #TeamBharat #SixInARow #INDvsENG"
She wrote on X and her tweet went viral in no time.
https://x.com/smritiirani/status/1718664268021915954?s=20