Among the many Bollywood stars, Salman Khan is undoubtedly one of the most well-liked.
Fans of the actor, who will next be seen in the film Tiger 3, follow him wherever he goes and will do almost anything to obtain a photo with him. One of his supporters, though, has gone above and above.
A video posted on social media by a paparazzo purport to show a crazed female admirer of Salman Khan with a tattoo of the actor's face on her breast. Many people have criticized the Salman supporter online, while others have praised the notion.
When one Instagram user saw the video, he commented: "Na apne husband ki photo naa hi maa baap ki photo… Kisi dusre ka bnwane me kya maza mila didi."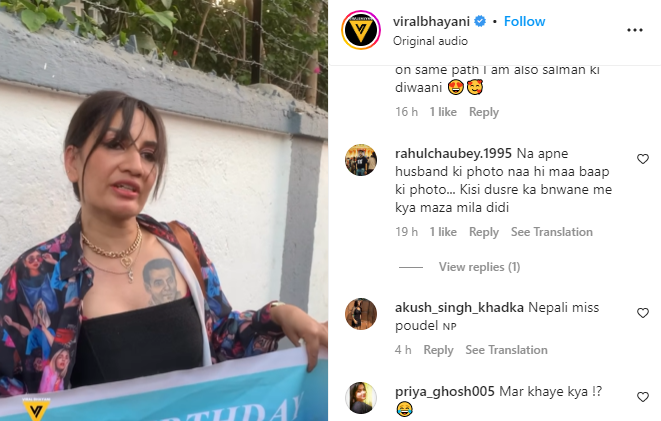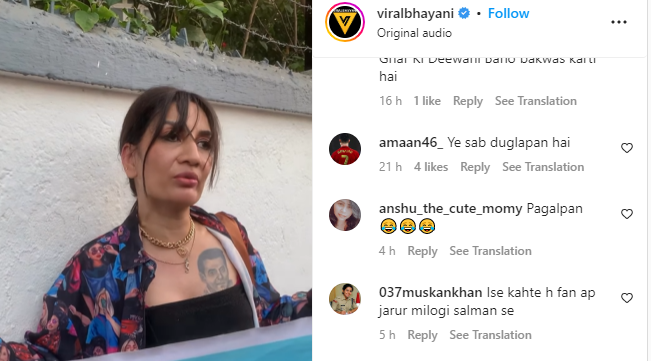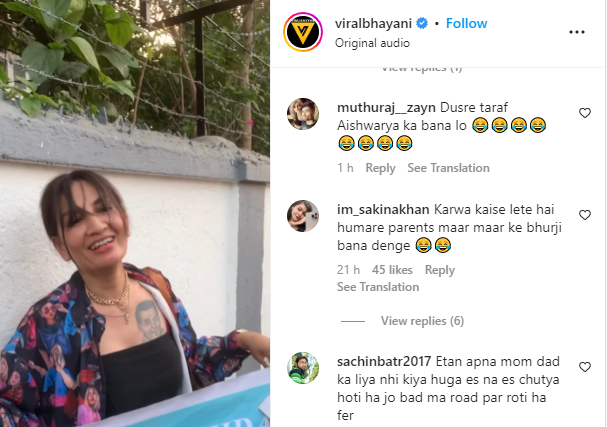 From his Galaxy apartment, Salman was seen emerging to wave to his cheering admirers below. However, authorities had to intervene and deploy a lathi-charge to disperse the throng because of the massive gathering outside of Salman Khan's residence.
In the professional realm, Salman Khan will next be seen in Shah Rukh Khan's Pathaan, which also stars Deepika Padukone.
Shehnaaz Gill is set to play the actor's sister in the upcoming film Kiska Bhai Kiski Jaan, which he is now presenting.
The media has been buzzing for days about Salman Khan's legendary birthday party. The celebrity, who usually prefers low-key festivities, had a huge party this time, attended by several of his close friends, including Shah Rukh Khan. Pretty females Sangeeta Bijlani, the actor's rumored ex, and Iulia Vantur, who is said to be very important in Khan's life right now, were also present at the party. Both Arbaaz and Sohail Khan were there with their boys.