During the 2023 World Cup match between Sri Lanka and Bangladesh at New Delhi's Arun Jaitley Stadium, a truly astonishing moment unfolded. Angelo Mathews, the Sri Lankan all-rounder, made history as the first player to experience a timed-out dismissal in international cricket during a World Cup game. This unexpected incident left cricket fans and experts in disbelief.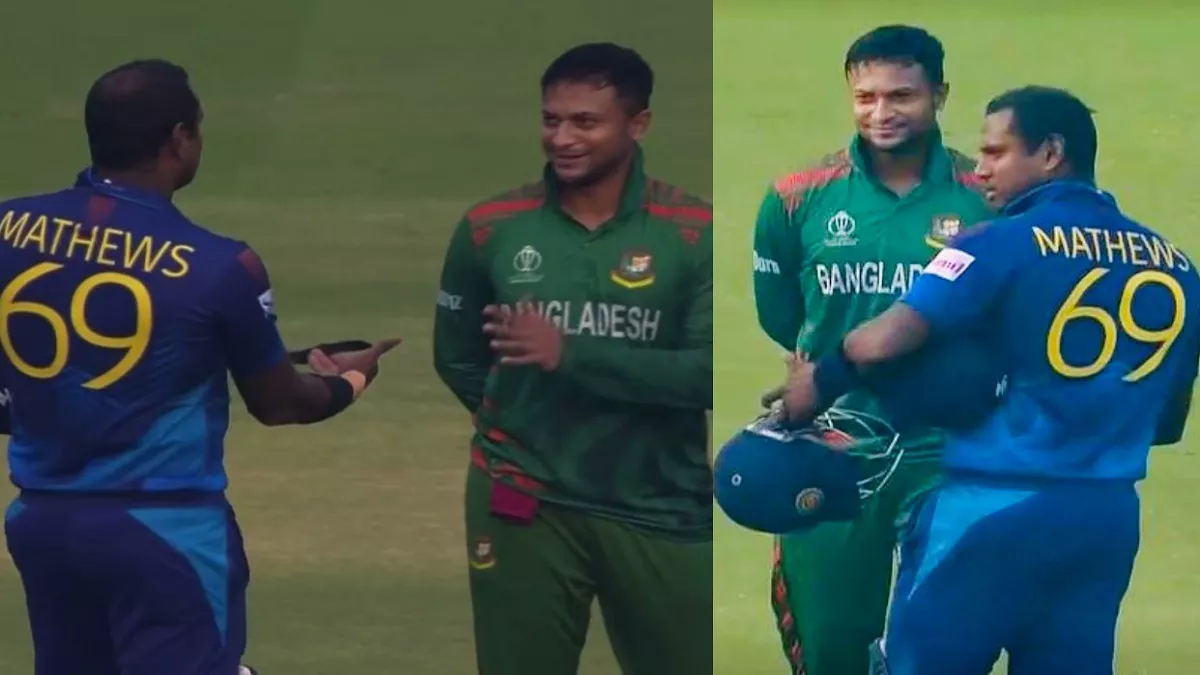 The incident unfolded when Mathews, filled with anticipation, stepped out to the crease to bat for his team. However, cricket, much like life, often presents unexpected challenges. Unexpectedly, Mathews' helmet strap snapped, causing him to pause his entry into the batting position. While a broken helmet strap might seem like a minor issue in the grand context of a cricket match, what transpired next was nothing short of extraordinary.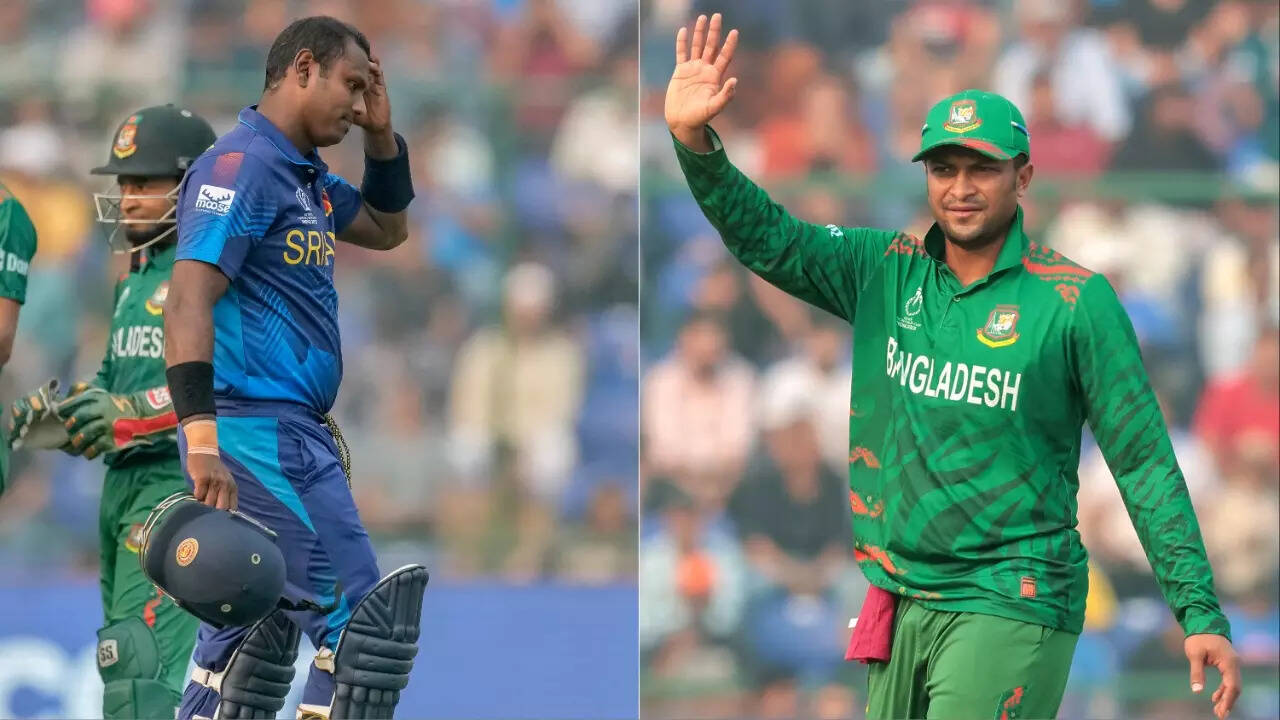 As Mathews awaited a replacement helmet, the Bangladeshi captain, Shakib Al Hasan, seized the opportunity and made a bold appeal.
He asserted that Mathews was taking an undue amount of time to prepare himself, possibly in an attempt to disrupt the game's rhythm. The appeal was directed towards the on-field umpire, and to everyone's surprise, Mathews was ruled out.
Once Shakib made the unconventional appeal, the umpires found themselves in a perplexing predicament. In accordance with the laws of cricket, they had little alternative but to declare Mathews as out. This timed-out decision represented an unprecedented occurrence in the annals of international cricket, introducing a new layer of complexity to the game.
The incident not only reverberated throughout the cricketing world but also gave rise to a fair amount of playful banter. The Royal Challengers Bangalore (RCB), an IPL franchise renowned for their clever social media presence, seized the opportunity. It's worth noting that a similar situation had arisen during the ICC Cricket World Cup 2023 match between India and Pakistan in Ahmedabad.
After Angelo Mathews' timed-out dismissal, RCB engages in some light-hearted banter with Muhammad Rizwan.
During that match, Mohammad Rizwan, a Pakistani cricketer, was notably slow in preparing and taking his position on the field. In a playful move, Virat Kohli made a whimsical wristwatch-tapping motion, playfully indicating that Rizwan was taking an extended period. However, it's worth noting that India didn't proceed with a timed-out appeal in this situation.
RCB capitalized on this opportunity by sharing an image of Virat Kohli making the wristwatch-tapping gesture, accompanied by the caption: "Angelo Mathews – The first cricketer ever to be 'TIMED OUT.'" The cricketing community was simultaneously entertained and puzzled by this sequence of events, and social media platforms buzzed with reactions and memes.