Amid the varied responses and lukewarm box office performance of Kangana Ranaut's recent release, "Tejas," the actress took a significant initiative by arranging an exclusive screening of the film for Uttar Pradesh Chief Minister, Yogi Adityanath. This private showing, which took place in Lucknow, aimed to seek support and admiration for the movie. After the screening, Kangana opened up about the Chief Minister's emotional reaction.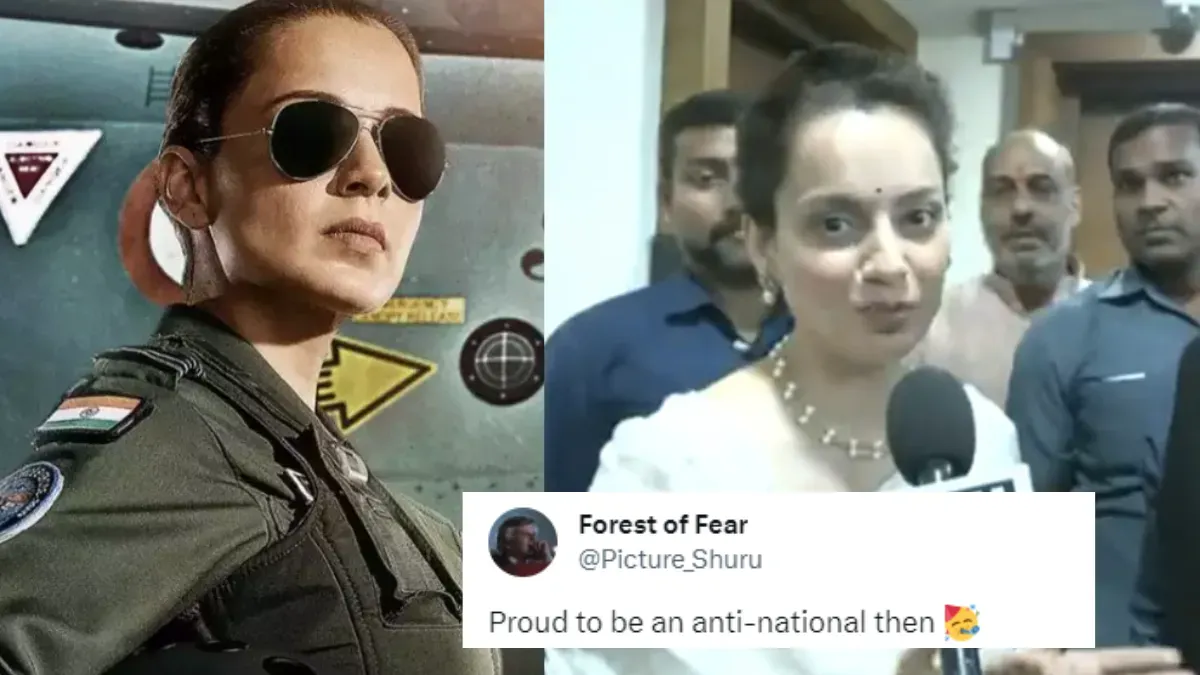 During the Tejas screening, Kangana Ranaut observed a heartfelt response from Chief Minister Yogi Adityanath. She noted that tears welled up in his eyes as he watched the film, revealing the profound impact the story had on him. Yogi Adityanath was deeply moved by the film's portrayal of 'women's power' rather than just 'women empowerment.' Kangana was elated with his appreciation and subsequently met him to discuss potential future collaborations.
In the face of ongoing criticism and negativity surrounding her film, Kangana Ranaut did not mince words.
She labeled those critical of the film as 'anti-national' and accused them of attempting to undermine her work and its message. In her view, anyone with a patriotic spirit should watch "Tejas" to grasp its significance.
https://x.com/ANI/status/1719298589053379006?s=20
Kangana stated,
"CM Yogi Adityanath was moved while watching the movie. He has assured us of his support and pledged to inspire nationalists to engage with the film… It's not merely about women empowerment; it's a tribute to the strength of women."
https://x.com/PrashantMelb/status/1719300139205206168?s=20
She added, "
The response was overwhelmingly positive. Yogi ji appreciated the film and acknowledged it as an homage to the life of a soldier. He promised to shield the film from those anti-national elements trying to suppress it. He expressed his commitment to encouraging patriots to watch and endorse the film. Our primary aim is for the film to be screened in schools for children and to be seen by families."
On the internet, Kangana's statement ignited a range of reactions, with some criticizing her for trying to leverage politics to boost her film's viewership.
In the meantime, Kangana Ranaut's "Tejas" has struggled at the box office, marking another disappointment in her recent filmography following her 2019 release, "Manikarnika." The movie hit theaters last week and has only managed to collect Rs 4.15 crore in box office earnings.