Babar Azam's captaincy at the helm proved disappointing for Pakistan in the highly anticipated 2023 Cricket World Cup. Their lackluster performance during the league stage, winning only four out of nine matches and facing defeats against formidable opponents like Australia, South Africa, and India, exposed deeper issues within the team.
Former player Abdul Razzak, however, took a controversial turn in his criticism. While addressing the team's struggles, he made offensive comments about Indian actress Aishwarya Rai Bachchan, diverting attention from the team's on-field troubles. Razzaq's indirect critique of the Pakistan Cricket Board triggered widespread condemnation on social media, with numerous star cricketers disapproving of his remarks and criticizing those who supported him.
As the aftermath of this controversy continues, another similar incident has surfaced on the internet, this time involving Indian actress Neena Gupta and West Indies cricketer Sir Vivian Richards. A viral video from a Pakistani news channel shows anchors and guests making disrespectful and racist jokes about both stars.
The video quickly gained traction, prompting netizens to demand a formal apology from media houses. The issue has dominated online discussions, with people eager to learn more about the controversy.
The incident highlights the lack of respect shown by Pakistani media channels toward Neena Gupta and Sir Vivian Richards. Despite the passage of time, their past romantic relationship remains a subject of discussion. The recent incident on national television adds to the ongoing debate, with some taking it lightly while others continue to ridicule it. The video showcases a cricket show on the X platform, where the host and former PCB chief Ramiz Raja shockingly cracked jokes about the personal lives of Neena Gupta and Sir Vivian Richards. The audience's laughter and applause at the racist remarks made the incident even more appalling.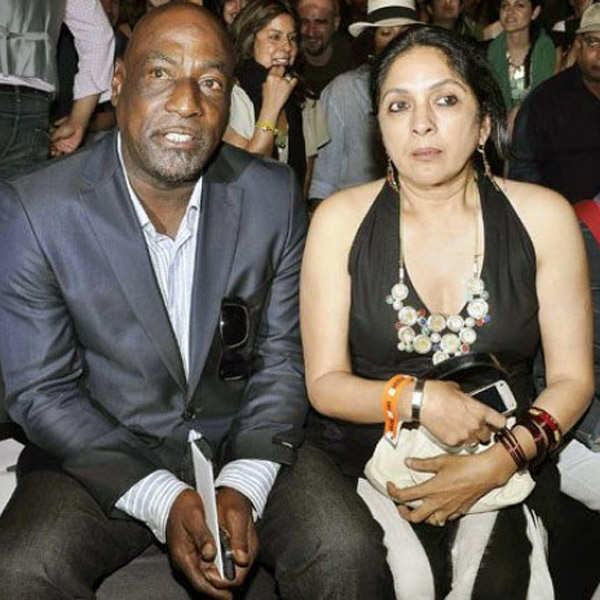 The incident is brought to light by a cricket enthusiast who shared a snippet of the video on the X platform, initially expecting a discussion about cricket due to the show's theme. However, the shocking turn of events revealed a disrespectful commentary on the personal lives of the two personalities, sparking widespread condemnation and raising questions about the standards of discourse in Pakistani media.
Have a look at the video of the incident
https://x.com/Thecrikguy/status/1724462227510759800?s=20
However, the internet erupted in outrage as soon as the video went viral. Numerous individuals took to social media to demand a formal apology from the channel, with some even calling for its suspension or ban.
The situation is escalating in severity as time progresses. Share your thoughts on this matter in the comment section below.