Emraan Hashmi, renowned for his roles in Bollywood romantic films, initially gained fame as 'the serial kisser of Bollywood' with his debut in "Footpath." His journey continued with movies such as "Kalyug," "Aksar," "Gangster," "Jannat," and "Murder 2."
Recently, he marked his return to the big screen, taking on an antagonist role in "Tiger 3." However, Emraan faced criticism for his comments about Mahesh Bhatt, Aishwarya Rai Bachchan, and Mallika Sherawat during his appearance on Koffee With Karan. Addressing the backlash, Emraan has now shared insights into the incident and whether he would consider participating in a show like KWK again.
Emraan Hashmi reflects on the possibility of making a comeback to Koffee With Karan.
During a recent conversation with Zoom Entertainment, Emraan Hashmi was questioned about the viral Reels featuring his appearance on Koffee With Karan. In response, the actor remarked that such exposure often leads to the creation of adversaries. When probed about his absence from shows, Emraan expressed that these engagements have become overwhelming for him to manage.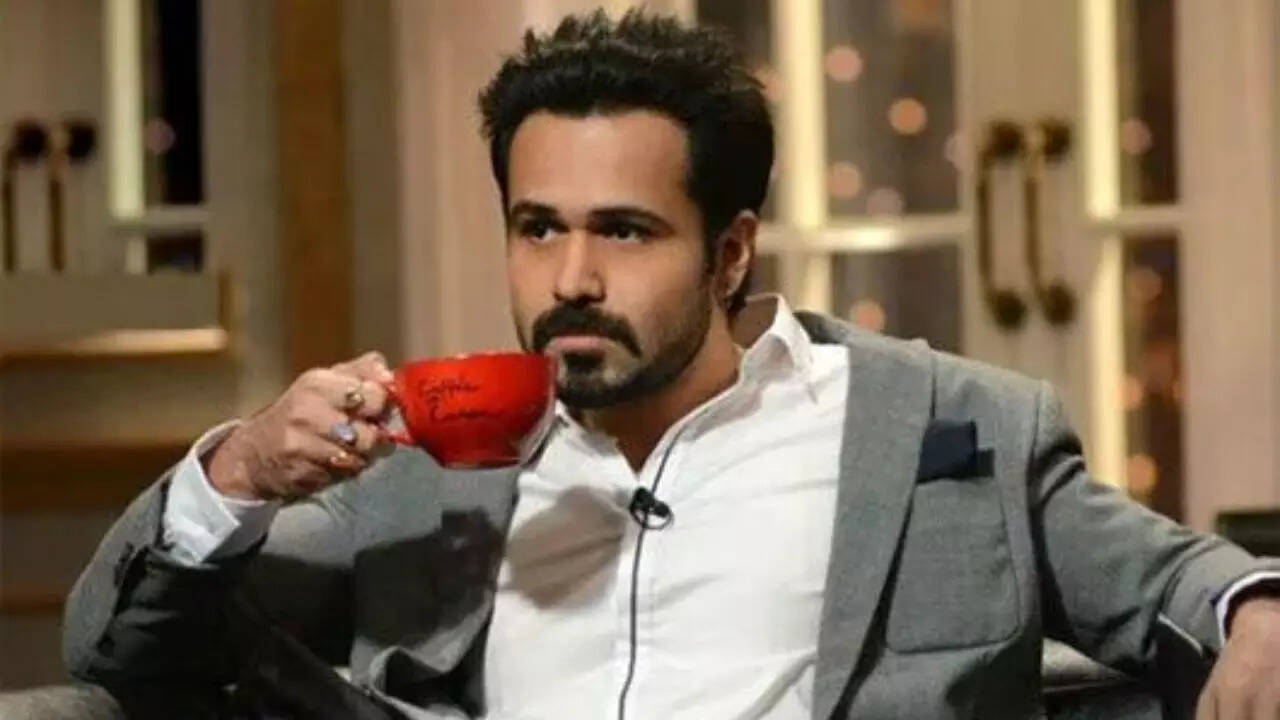 Subsequently, Emraan conveyed that if he were to return to the Koffee With Karan couch, it would likely result in a similar controversy. He elaborated by stating that he harbors no ill feelings toward anyone and emphasized that his sole intention was to secure the coveted hamper. Emraan stated:
If I go on Koffee with Karan again, I'll make a mess of things again. I'll probably be worse-off in the rapid-fire round than I was before. I don't have anything against these people. I just wanted to win the hamper. And then you say weird things."
When Emraan Hashmi stirred controversy with remarks about Aishwarya Rai Bachchan on Koffee With Karan.
For those unfamiliar, Emraan Hashmi made an appearance on Season 4 of Koffee With Karan. During the rapid-fire round, he was prompted to associate an actor or actress with the term "plastic," and without hesitation, he named Aishwarya Rai Bachchan. Additionally, on the show, Emraan asserted that his uncle, Mahesh Bhatt, was able to purchase a Rs. 40 crore penthouse in Bandra due to the success of a film in which Emraan starred for him.
Furthermore, Emraan candidly labeled Mallika Sherawat as 'the worst kisser' on screen.
Emraan Hashmi faced significant backlash for his outspoken comment about Aishwarya Rai Bachchan on Koffee With Karan, prompting him to issue a public apology. In response to the criticism for labeling Aishwarya as 'plastic,' Emraan publicly expressed regret. In his apology, he clarified that he is an admirer of Aishwarya and deeply appreciates her work. Emraan attributed his comment to the format of the show, acknowledging that he anticipated the ensuing controversy from the moment he mentioned Aishwarya's name.