Shreyas Iyer, the middle-order batsman for India, fell short of meeting fan expectations when he experienced another unfortunate dismissal in the 2023 ICC ODI World Cup match against New Zealand.
In their pursuit of a 274-run target, the Indian opening pair of Rohit Sharma and Shubman Gill made a promising start but were dismissed in quick succession. Rohit fell just 4 runs short of a brisk half-century, being dismissed for 46 runs off 40 balls, while Gill managed 26 runs from 31 balls.
Subsequently, Shreyas Iyer partnered with Virat Kohli to stabilize the innings, but their alliance was cut short by Trent Boult, who dismissed Shreyas Iyer for 33 runs.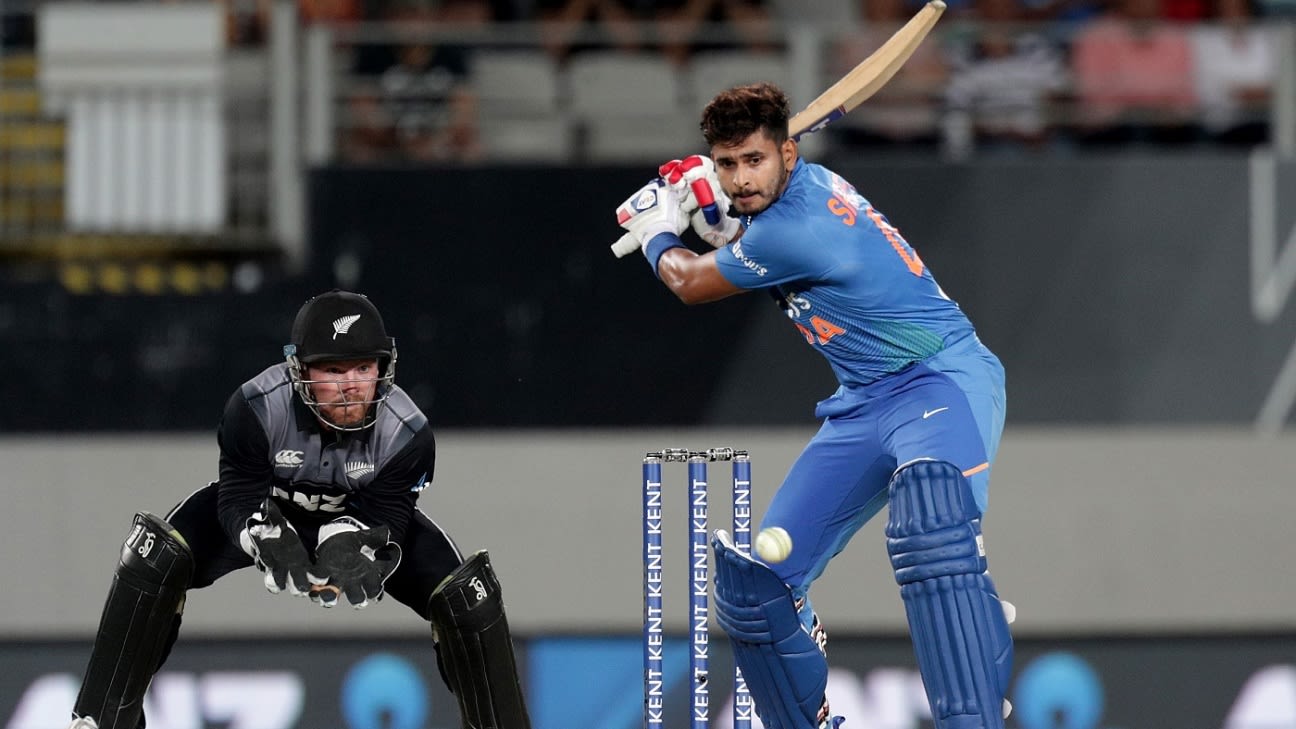 However, amidst Iyer's struggle to make an impact, some fans on social media began to mock him. Notably, a tweet gained widespread attention online, featuring Yuzvendra Chahal apparently making a jest at India's middle-order batsman, Shreyas Iyer. The viral tweet had Yuzvendra playfully ribbing Iyer about 'flirting with someone else's wife'. The tweet read:
This is what happens when you tryna flirt with someone else wife. Karma for you Shreyas Iyer #INDvsNZ"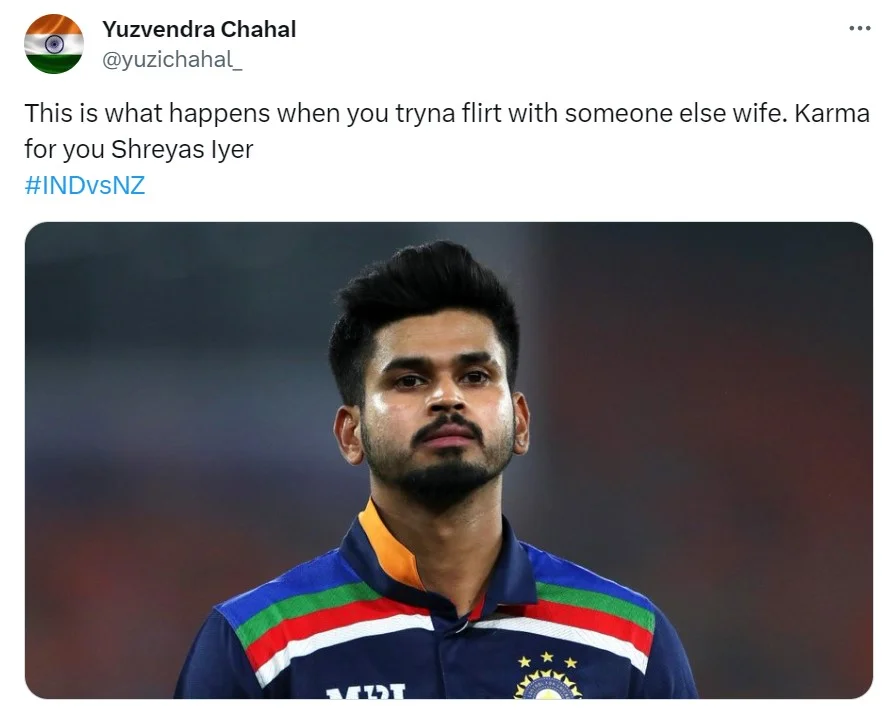 Check out the reactions of the fans to this viral Tweet:

Is it true that Yuzvendra Chahal asked Shreyas Iyer to stop flirting with his wife?
Upon conducting further research, it was revealed that the viral tweet was not posted by Yuzvendra Chahal. Instead, it was shared by an anonymous individual through a parody account.
For those unfamiliar with the situation, Dhanashree, Chahal's wife, faced accusations of infidelity with Shreyas Iyer after they were seen together at a Ramadan party and various other events. However, these allegations were baseless as Dhanashree is a close friend of Shreyas Iyer and had attended the party with her.
Chahal and Dhanashree have been actively sharing several pictures recently, portraying their happiness and contentment in their world together.