Amidst the ongoing ICC Cricket World Cup 2023, a curious trend has surfaced, leaving fans puzzled and, in some instances, infuriated. Star Sports, the esteemed sports broadcaster, is facing intense scrutiny for what many interpret as an excessive focus on Virat Kohli, the cricket maestro, seemingly sidelining other noteworthy players, notably India's current captain, Rohit Sharma.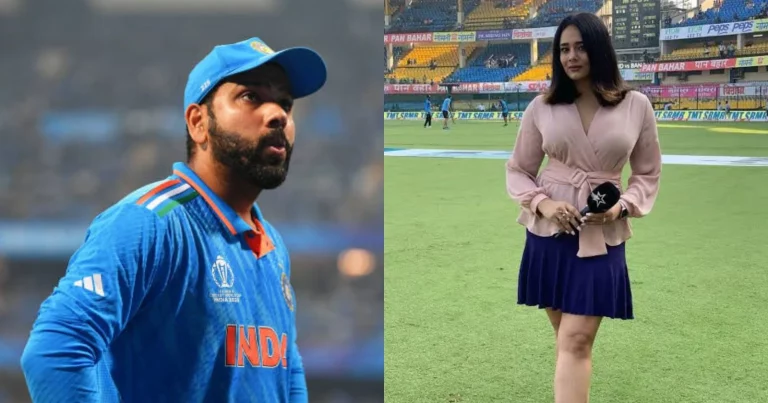 The controversy began brewing just before the semi-final clash with New Zealand. In a move that bewildered fans, Star Sports unveiled a pre-game poster prominently featuring Kane Williamson at one end and Virat Kohli at the other, conspicuously omitting India's skipper Rohit Sharma.
This triggered a torrent of criticism, with fans accusing Star Sports of transforming cricket coverage into a Kohli-centric spectacle solely for the sake of Television Rating Points (TRP).
The backlash was immediate and harsh. Fans and Kohli enthusiasts alike lambasted Star Sports for what they perceived as an unreal and obsessive focus on the cricket maestro.
In response to mounting criticism, the broadcaster promptly rectified the situation by replacing Kohli with Rohit Sharma in the poster. However, this did little to assuage the growing sentiment among fans that Star Sports was prioritizing individual star power over the collective spirit of the Indian cricket team.
https://x.com/HashTagCricket/status/1725561539384746186?s=20
As India gears up for the final showdown against Australia, Star Sports has once again stoked the flames of controversy. In a pre-match video, the broadcaster showcased India's cricketing triumphs through the years, featuring Kapil Dev's historic World Cup lift in one star, MS Dhoni's iconic 2011 victory in the second, and surprisingly, a shared space for Rohit Sharma and Virat Kohli in the third.
The inclusion of both Sharma and Kohli in the third star has not escaped the notice of discerning fans. Many have raised eyebrows, questioning the rationale behind featuring two players when traditionally, the third star would solely represent the current captain, in this case, Rohit Sharma. The persistent exclusion of Sharma from the solo limelight has reignited the debate on Star Sports' alleged obsession with Virat Kohli.
Amid these controversies, Virat Kohli has achieved a personal milestone, scoring his 50th ODI hundred during the semi-final clash. This significant accomplishment has propelled him beyond the legendary Sachin Tendulkar, etching his name in cricket history.
As fans eagerly await the final between India and Australia, the lingering question remains: Why does Star Sports seem fixated on Virat Kohli to the detriment of showcasing the entire team, especially the captain, Rohit Sharma? The broadcaster's decisions have sparked a fervent online discussion, with social media buzzing with opinions.