As the festive spirit sweeps the nation, even health-conscious Delhiites are eagerly reaching for a bottle to dive into the euphoria induced by alcohol. Over the last two weeks, Delhi has experienced a remarkable 31% surge in alcohol sales compared to the same period last year.
Government statistics disclose a staggering expenditure of over a jaw dropping Rs 100 crore collectively by the city's residents, stockpiling in anticipation of upcoming festivals like Diwali, Chhath, and Govardhan Puja.
https://x.com/PTI_News/status/1723057545755893898?s=20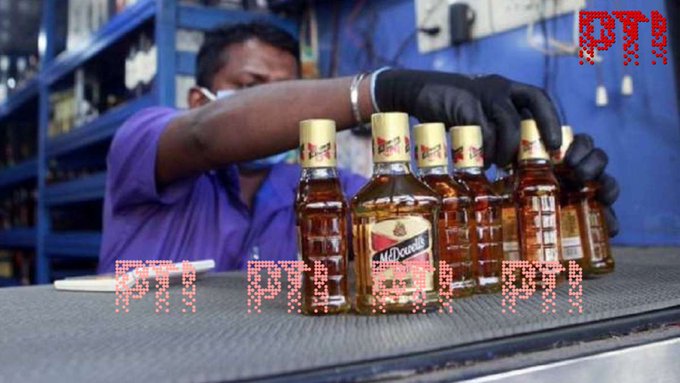 Online reactions to Delhi's boozy Diwali extravaganza have been vivid. Users shared memes suggesting 'This is just the beginning,' and some jokingly hinted that Delhi isn't for amateurs in the alcohol consumption game.
Others attributed the surge to a 'Ravi Shastri effect' or took humorous jabs at the capital's inclination towards not only affecting their lungs but also their livers.
https://x.com/indiacom/status/1723219470280454412?s=20
Some netizens appeared slightly competitive, noting Delhi's newfound rivalry with the South in alcohol consumption.
During the 15 days leading up to November 9, wine shops across Delhi witnessed a substantial increase, selling a total of 2,58,19,988 liquor bottles compared to 1,78,21,320 bottles sold during the same timeframe last year. The last three days alone saw sales of 54.92 lakh liquor bottles, with an impressive 20,78,668 bottles sold on Tuesday.
The ongoing festive season, starting from the Durga Puja celebrations on October 20 and featuring dry days on Gandhi Jayanti, Dussehra, and Valmiki Jayanti, significantly contributed to this surge in alcohol consumption.
Officials attribute this spike in sales to the combination of the festival season and the impact of dry days. Daily sales have risen to an average of 17,21,333 bottles this year, compared to 12,56,186 bottles in the previous year. With two days remaining until Diwali, officials anticipate a substantial increase in liquor sales, especially considering the festival falls on a dry day, further escalating the demand.