Cricket enthusiasts are no strangers to fervent debates, particularly when it comes to comparing the skills of two exceptional batsmen. The ongoing discussion about who reigns supreme in the batting arena between Virat Kohli and Babar Azam has captured the cricketing world's attention. Recently, Australian cricket legend Matthew Hayden shared his views on this intriguing comparison, expressing that Babar Azam is currently leading in this high-stakes showdown. In this article, we will delve into Hayden's perspective on this matter and examine the statistics that support his stance.
Kohli's extraordinary One Day International (ODI) career spans 279 matches and an astounding 13,271 runs. His knack for accumulating runs swiftly has shattered numerous records, including becoming the fastest player to reach 13,000 ODI runs, bringing him close to Sachin Tendulkar's legendary records.
On the other hand, Babar Azam's rapid ascent in international cricket has been nothing short of spectacular. In a mere 107 ODI matches, he has already amassed 19 centuries and achieved remarkable milestones. Babar holds the distinction of being the second-fastest player to reach 2,000 ODI runs and the fastest to reach 5,000 ODI runs, even surpassing Kohli in this aspect.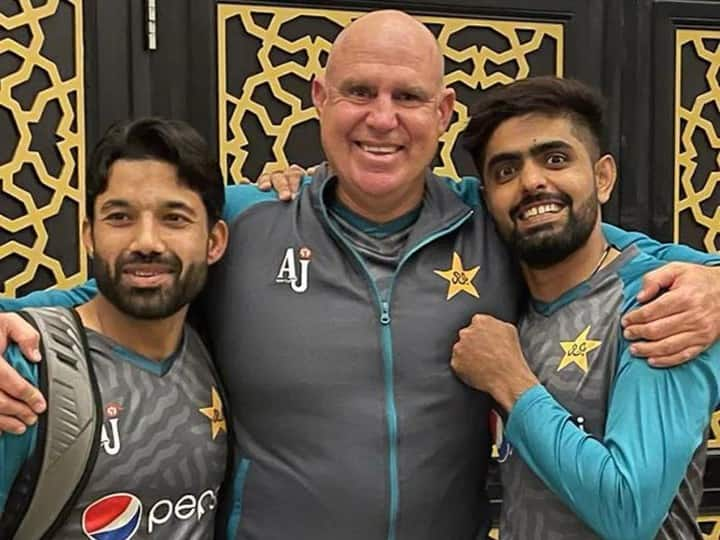 Although Kohli boasts a higher batting average, it's crucial to consider the context. Kohli has played over twice as many ODI matches as Babar. Nevertheless, Babar Azam maintains a superior strike rate, indicating his ability to score quickly and have a brisk impact on games.
Matthew Hayden, a former cricketing legend himself, expressed his admiration for Babar Azam's batting prowess, dubbing him a "champion batter." He highlighted Babar's resilience, his capacity to bounce back from challenges, and his consistent international performance.
"Babar Azam is a champion. He comes back from these things time and time again because that's what champions do. When you think about the statistical comparison at the same stage, Virat Kohli vs. Babar Azam, Babar Azam is leading that shoot-out match,"
Hayden declared on Star Sports.
Hayden's optimism for Babar Azam's resurgence is evident, as he anticipates the Pakistani captain to shine. Babar's importance to the team goes beyond his leadership; he is a central figure in the talent-rich Pakistani batting lineup.
The debate between Virat Kohli and Babar Azam goes beyond mere statistics; it is a celebration of two extraordinary talents who have left an indelible mark on the world of cricket. While each player possesses unique strengths and achievements, Matthew Hayden's viewpoint adds an intriguing layer to the ongoing conversation. Babar Azam's journey to cricketing stardom is undeniably a testament to his skill, determination, and consistency, qualities that establish him as a formidable presence on the international stage. As the cricketing world eagerly awaits, the clash between these batting titans promises to be a spectacle worth savoring.