It was Athiya Shetty and KL Rahul who tied the knot before Sidharth Malhotra and Kiara Advani. Suniel and Mana Shetty hosted the wedding of their daughter at their rural Khandala home. Only a handful of days have passed. Athiya Shetty has relocated back to Mumbai and may often be seen going about her day.
The picture of Kiara Advani without her usual Sindoor or mangalsutra has been circulating the internet. It was probably taken during their greeting in Delhi. Kiara and several other people may be seen posing with Sidharth. Similarly, many on the Internet had questions. In the same vein, Athiya Shetty is now the target of trolling.
The stunning wedding of Athiya Shetty and KL Rahul grabbed limelight recently.
As a result, Athiya Shetty's unassuming style while out and about in the city has recently been the subject of several reports in the entertainment press.
Athiya is wearing a pair of denim shorts and a blue crop top. She's wearing her hair down. Despite without wearing any cosmetics, Athiya still manages to appear stunning. She left the salon, stood for the photographers for a little, and then got into her vehicle and drove off.
However, internet users have been mocking Athiya Shetty for her plain appearance. Many people have remarked that Athiya doesn't seem to be a recent bride. They claim that a casual observer would never guess that she is a recent bride. Read the feedback: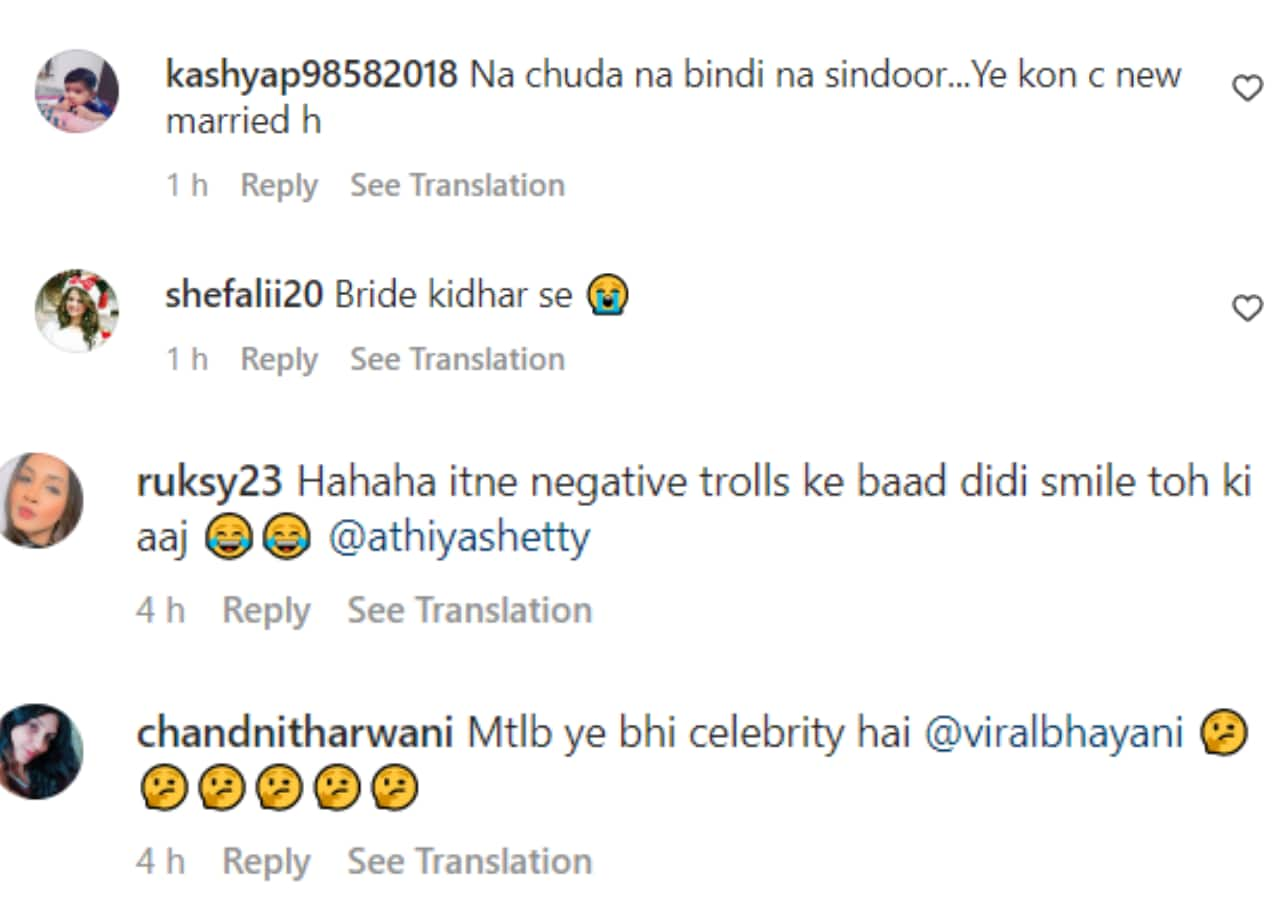 After being recognized in the city, Athiya Shetty hurried inside the vehicle without stopping to pose for the photographers. Athiya was often made fun of for her sassy attitude back then. Trolling her for her plain appearance, though, is just cruel. She would not be the sort to deck up all the time. Athiya seems to feel most at ease in everyday attire. In any case, that's her own preference.