The Khatron Ka Khiladi (the OG one), always in the spotlight for his explosive action stunts and movies that champion various social causes, is none other than Akshay Kumar. He's the larger-than-life star known for his impeccable fitness and seamless transitions between action, romance, and comedy genres. However, this time, Akshay Kumar has sent the rumor mill into a frenzy with a video that no one could have predicted.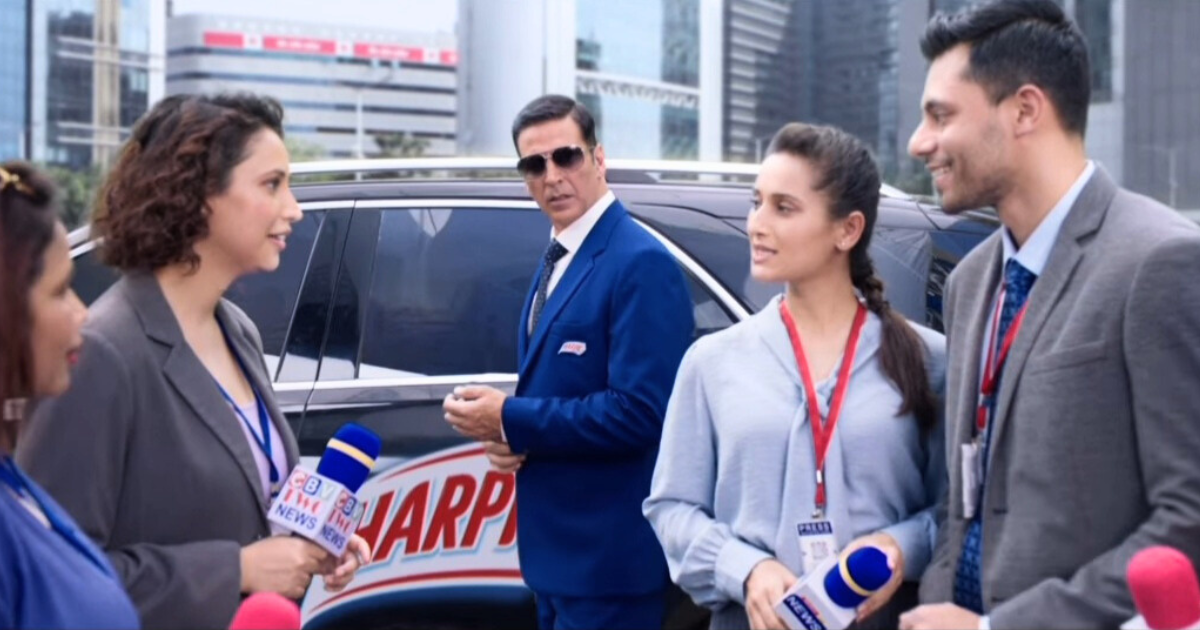 The video in question originates from an ad shoot for Harpic. It captures Akshay Kumar strolling past a group of reporters who seem to be attempting to provoke him. Unwilling to back down, the Khiladi No. 1 humorously claims that if there's something better than Harpic, he might consider taking sanyas (renunciation), as suggested by the reporters.
https://www.instagram.com/reel/Cy1CMz8L7ao/?utm_source=ig_web_copy_link
It's possible that all of this might just be another one of Bollywood's well-known promotional tactics when it comes to promoting movies. At this stage, it's anyone's guess what's really going on. However, amidst the speculations, one question lingers in our minds: Could there genuinely be something superior to Harpic?
Akshay Kumar's fans are undoubtedly concerned that this impromptu statement might have an impact on their beloved superstar. We can empathize with their feelings. We sincerely hope that Akshay Kumar himself will soon address the situation and put an end to these swirling rumors!
https://www.instagram.com/reel/Cy1CMz8L7ao/?utm_source=ig_web_button_share_sheet