It seems that not everyone like Indian sweets. A video of a Korean blogger called Hyojeong Park trying a popular Indian sweet and sharing her thoughts with her 91K Instagram followers has gone viral.
An acquaintance of the streamer and content producer offered the candy "Pulse" to her, and she mentioned it in her video. The artist is now based out of India, where he or she is learning about the country's deep cultural history. She quickly grabbed a piece of candy after hearing that it was recommended.
Hyojeong first assumes, in the video, that the candy is musk-flavoured because of its vivid green colour. To her surprise, the Desi sweet gave her lips a little burst. Surprised by the candy's salty interior, she takes a mouthful. She spits out the candy in shock at the unexpected saltiness. You might argue that the whole thing was not a lot of fun for her.
Check the post HERE:
https://www.instagram.com/reel/CngYVEfJ8hX/?utm_source=ig_web_copy_link
There was a considerable backlash on the internet once it was revealed that she didn't enjoy it. Another user joked, "Bandar kya Jaane adrak ka swaad," while a third user stated, "Pran Jaye.. par pulse na jaye."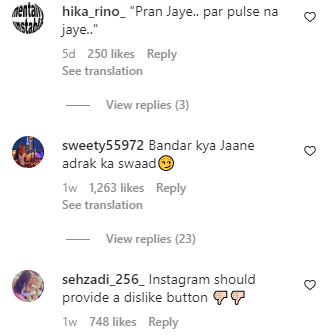 One commenter took offence with the blogger from Korea and suggested that Instagram include a dislike button. One person believed she was responding too strongly to the flavour, while another said, "So you can't even pronounce PULSE?" I can't believe how nice it tastes considering how somewhat sour it is. Girl, you need to calm down.
The content developer has been exploring India as shown on her Instagram account. Hyojeong has been immersing herself in Indian culture by putting on henna paintings and donning traditional clothing from Tripura.