Former Indian opener Aakash Chopra expressed his perspective on the ongoing social media discussion among fans regarding Babar Azam and Virat Kohli. Chopra believes that Babar Azam does not come close to matching the stature, accomplishments, and enduring impact of the 'KING,' Virat Kohli.
Babar Azam has been facing relentless criticism on social media after his disappointing performance in the World Cup 2023 match against Australia at the M. Chinnaswamy stadium. Despite the venue's history of successful run chases during the IPL 2023, Pakistan fell short in their pursuit of 368 runs, with Babar managing only 18 runs.
While it's undeniable that Babar Azam is a talented and elegant batsman, he hasn't accumulated as many victories, particularly against formidable opponents, and notably in ICC and Asia Cup events, as Virat Kohli has during his career.
Babar Azam's performance in the 2023 World Cup has been far from impressive, with a mere 83 runs in 4 innings. Looking back to September, after his outstanding 151 against Nepal, his form has dipped significantly. Over his last 7 innings, he has managed an average of only 19, with a highest score of 50. His recent inability to perform in a run-chase has triggered substantial criticism.
Babar's journey has just started; Virat Kohli has already reached there Says Aakash Chopra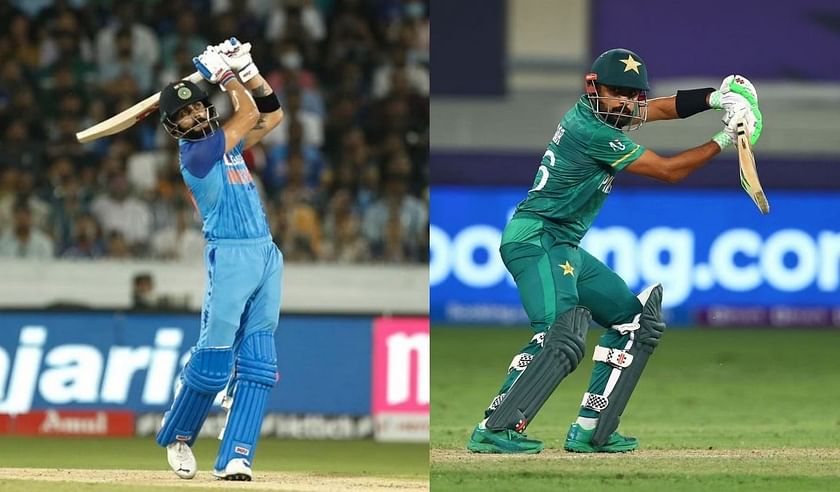 Aakash stressed the clear distinction between Babar and Virat Kohli, highlighting that they exist on entirely separate planes, different levels, and that a comparison of Babar with Kohli is simply unwarranted at this point.
"The world rates Babar. Pakistan calls him 'king'. They say a lot of times that he is better than King Kohli or at par with him. At this point, he is not. He is not close to the king," he said as quoted by Cricket Addictor.

"I am telling you the truth because Babar's journey has just started, and Virat Kohli has already reached there."
While Babar has 19 ODI centuries, Virat Kohli has 48, just one less than Master Blaster Sachin Tendulkar.
"It's not only about the centuries because Babar has also scored a lot of centuries but think about the games in which he (Kohli) scores runs. He scores hundreds against Pakistan. When a total of 150-odd is required for a win, he scores a century in that,"
renowned commentator added.