Bollywood is a very strange place indeed. It is a place of illusion. A mystical place where wonders never cease to exist. A film that is made on a threadbare budget, with a couple of strugglers, with an average support cast can turn out to be the biggest classic of all time, winning hearts and minds alike in its execution and skill.
At the same time, you have films that have everything: Big bucks. Ensemble cast. Exotic locations. Hotshot Director. Mass Production. Epic promo campaigns, yet they spectacularly bomb at the box office. Having everything does not necessarily guarantee you success every time in the film industry.
Here are 8 such projects that learned this lesson the hard way-
1. Shaandaar
It was supposed to be the biggest and most anticipated movie of 2015. with a star cast boasting the likes of Shahid Kapoor and Alia Bhatt, lavish locations, and foot-tapping dance numbers, It was supposed to send waves across the box office But the film, which was made at a budget of 69 crores, bombed at the box office. The fans did not find anything "shaandaar" about the film, mainly due to the poor script which meant that the makers incurred heavy losses in the aftermath.
2. Kites
Rakesh Roshan was among the best in India, but that was not enough. he wanted to make a mark on the international stage. Kites were supposed to be the film that bought it all together, propelling him to international superstardom. With Director Anurag Basu at the helm, and a cast that had Hrithik Roshan, Barbara Mori, and Kangana Ranaut. Add the stunning international locations into the mix and you had the makings of perfect success.
But due to a pretty basic and cliched script, it failed spectacularly. Anurag Basu himself spoke about it saying that he did not know what was the direction of the movie, and also he and Rakesh Roshan had different views, which led to the film going neither domestic nor international.
3. Bombay Velvet
It was grandiose. The movie had everything. From the vibe of Mumbai in the 1940s to the reincarnation of the noir genre. Made on an eye-watering budget of 120 crores, the failure of this movie shocked the entire industry, despite the movie starring Ranbir Kapoor and Anushka Sharma. the film got panned left, right, and centre. Also, Karan Johar as the villain drew a lot of flak, with people telling him to focus on making films rather than acting in them. With a collection of only 38 cr, I think it's easy to see why those statements were made.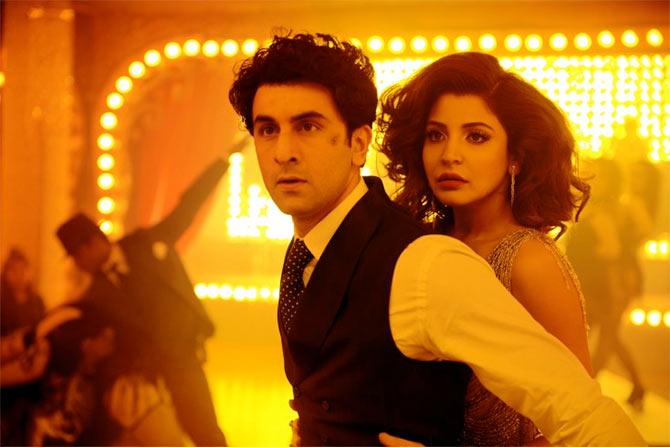 4. Saawariya
The scion of the Kapoor family, the upcoming sensation of the other Kapoor family, getting their debuts under arguably one of the greatest directors of the country in Sanjay Leela Bhansali. This would not only propel them to immediate fame and success but would also further cement SLB's claim as the undisputed great of Indian Cinema. But unfortunately, it did not work. While the performances of both actors received tremendous praise, the movie was criticized for its poor script, its overuse of an increasingly blue background, and the less said about Salman Khan's special appearance the better. It was considered something of a parody among its peers.
5. Ra.One
The start of a new era. The first movie of its kind. India's first foray into using VFX in a movie. Starring the likes of SRK, Kareena Kapoor, and Arjun Rampal.
The movie also had music from international superstar Akon. Despite its massive promotion campaign, the movie failed to do well and couldn't recover the 130 cr spent on it, with its returns somewhere around 96 to 97 cr.
6. Kalank
Kalank had everything that you have to expect for mega success. Ensemble cast?. Check. Massive sets?. Check. Elaborate costumes?. Check as well. Unfortunately, what it also had was a script that was slow as snails, which made you wonder when the movie would actually get over. This incidentally also marked Varun Dhawan's first-ever failure at the box office. Before Kalank, he had a 100% success rate in all his earlier movies. Made on a budget of 150 crores, the film could only muster around 78 cr in its box office collections
7. Tubelight
Salman Khan in any movie that he releases during a festive period marks success. Tubelight was the exception. The movie attempted to touch the emotional side of the audience, just like "Bajrangi Bhaijaan", but didn't even come close to the impact it had. The movie was an utter failure and petered out even before it could shine bright.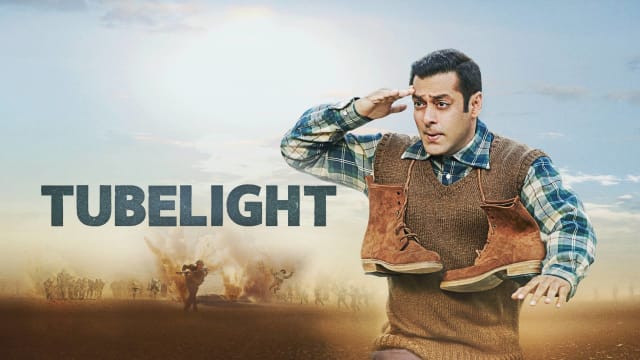 8. Zero
Not every SRK movie is a smash hit. some fare miserably. Zero was true to its title, in the sense that it was an absolute zero in terms of box office success. This SRK, Katrina Kaif, and Anushka Sharma starter movie had grand intentions of portraying SRK as a dwarf but failed spectacularly. Made on an astonishing 200 cr budget, the film was so bad that it struggled to reach 100 cr for the longest time.