Yo Yo Honey Singh is one of the most popular and loved rappers of India. Currently, he is all over the news for all the wrong reasons. His wife Shalini Singh has accused him of domestic violence. Shalini has filed a plea against Honey Singh in Delhi's Tis Hazari court, as per a report by ANI.
Shalini has alleged that she was 'subjected to numerous incidents of physical abuse, verbal, mental abuse and emotional abuse, at the hands of Honey Singh and his family.
Talking about his career, he got a lot of success in the music world, however, with time, like every artist in the world, his status slowly started to end in Bollywood.
But during his glorious career, he was not only in the discussion because of his songs, but he had to face many controversies as well. From inappropriate lyrics to his personal life, Honey Singh has been a part of many controversies.
Here, in this article, we bring you 5 of the biggest controversies of Honey Singh's life. Have a look:
1. Rumors of SRK slapping Honey Singh:
There were rumors that Bollywood's superstar Shah Rukh Khan had slapped Honey Singh for not appearing in a SLAM concert. However, in an interview, Honey Singh's wife Shalini had trashed the reports saying Honey Singh had been unwell and said SRK behaved like an 'elder brother', who advised him to rest.
2. Lyrics of his songs:
Honey Singh has been in controversies many times because of the lyrics of his songs. People accused him of portraying women as a commodity in his songs. Infact many NGOs protested against him. However, one of his songs garnered a lot of hate because of his obscene content. However, he denied that it was his voice but no one believed his point and the matter eventually reached the court.
3. War of Words with Badshah:
Honey Singh and Badshah have worked together in many tracks. However, relations between them both turned sour as they both were seen making allegations against each other. If reports are to be believed then their mouth-to-mouth fight soon turned into a physical fight.
Infact, during one of the interviews, when Honey Singh was asked if Badshah replaced him in the film world, Honey Singh said that there is no comparison between Rolls Royce and Nano car.
4. When things got ugly between Honey Singh and Raftaar:
There was a time when Raftaar and Honey Singh were very good friends however there was a rift in their friendship when Honey Singh stole the credit of Raftar and other people working in a song named 'Mafia Mundir'.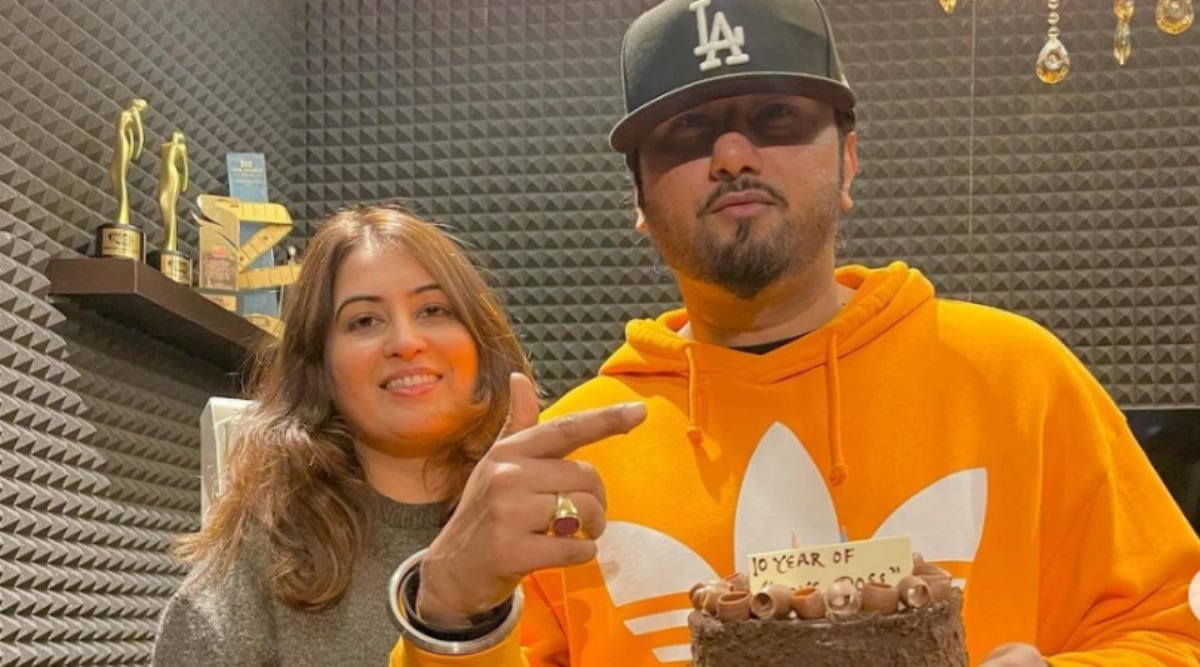 5. Drug addiction:
When Honey Singh isolated himself from the world, for more than a year, there were reports that he was in a Chandigarh rehab, getting treated for his drug addiction. However, his wife had slammed the reports of drug addiction that began to do the rounds. She said:
"These are baseless stories. Honey is genuinely not well and is in recovery mode. He has never been a drug addict. He is yet not fit enough to defend himself. This man who calls himself 'Yo', whose real name is Sachin Pathak, has worked with Honey for the Marathi lyrics for the song Aata Majhi Satakli and has met Honey for that once or twice. He has not met Honey after that. He neither knows Honey nor is a part of the group. Such baseless stories hurt him and us, as his family. Honey and I last went to Chandigarh in August for a religious visit."