We people have always had a sort of a love-hate relationship with the police. We sometimes take them for granted, call them insulting names, and also have fights and arguments with them; But at the same time, we all know that our life and our day-to-day work are incomplete without help and assistance from the police.
They do everything for us, over and above their sphere of affairs, without expecting anything in return. For this, they need to be respected and adored.
Below are 12 such instances where the police have gone over and above their duties to perform heartwarming actions for the people-
1. Mumbai cop saves lives from the Kamala Mills Fire Tragedy
The Kamala Mills fire was a huge tragedy with took many lives and endangered the lives of countless others. The fire spread in such a way that many people were trapped inside the premises, But one brave constable from the rescue team named Sudarshan Shinde risked his life and saved countless lives by running and climbing 7 floors 3 times during this raging fire.
2. Head Constable saved 400 children after running for 1km
In a village named Chitra, a deadly explosive was planted which if detonated, would have claimed the lives of almost 500 people, of which 400 were innocent children. A head constable decided to take matters into his own hands, by carrying the explosive himself and sprinting for almost 1km and saving the lives of those people.
3. Andhra cop begs people to follow rules
There are many ways to ensure that people follow the traffic rules effectively.
Fines, warnings, arrests, and the list goes on. But begging them to follow the traffic rules is something unheard of, and that is exactly the approach that a cop from Andhra Pradesh is following. When everything else failed, he joined hands to ensure that the rules were being followed.
What else can he do 😅?

We always have a choice .. chose the safe one ! #BeSafe pic.twitter.com/noLHyAMqBn

— Abhishek Goyal (@goyal_abhei) October 10, 2017
4. UP Police distributing helmets during Karwa Chauth
UP Police brought in the auspicious occasion of Karwa Chauth in their unique way, by gifting helmets to the wives of motorcycle riders, also promoting road safety.
Lucknow: On #KarvaChauth UP Police gifted helmets to wives whose husbands were caught driving without one pic.twitter.com/SRChqGdN6l

— ANI UP/Uttarakhand (@ANINewsUP) October 8, 2017
5. Delhi Police fined Actor for not wearing a helmet
In a move that puts down a marker for the law being equal to all, Delhi police fined actor Mukesh Rishi, playing the character of Ravan for not wearing a helmet.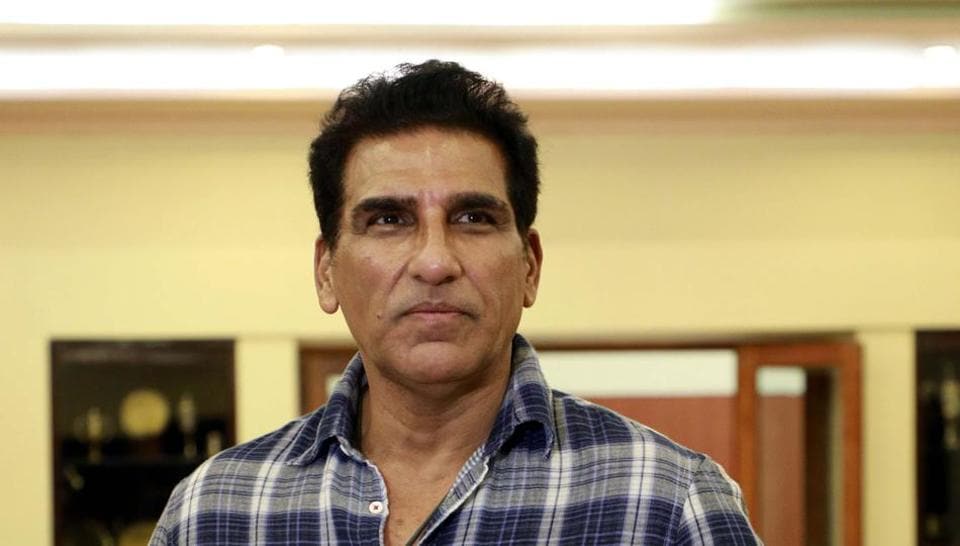 6. Kashmiri Police saves 10 people from grenade
In the ultimate display of keeping your cool, a Kashmir Cop saved the lives of himself and 10 other people using his cool head when a live grenade landed on his lap. He threw away the grenade without panic which was key in saving the lives of those people.
7. UP Police reopens a case that was closed under pressure
In another incident, the UP Police made sure that justice is impartial and will be served after they made sure that a molestation case was filed again after the father of the victim was forced to take it back due to pressure put on him.
8. Railway police saves a woman from going under the train
A quick-thinking Railway cop made sure that a 50-year-old woman did not get run over by the train after losing balance. Thankfully there were no major injuries and she had only minor bruises.
9. Assam police green corridor to save an infant
In the ultimate act of life-saving, Assam Police quickly made arrangements for a green corridor to save an infant's life. Due to this move, the infant was transported to the hospital within 30 minutes, ensuring that the infant's life was saved.
10. Hyderabad police rescue kidnapped baby
Inspector R Sanjay Kumar saved the life of a newly born baby within 15 hours of getting kidnapped. He looked at the CCTV footage and quickly caught the kidnappers red-handed, also making sure that the baby was safely returned to its waiting parents. A picture of him holding the baby with a big smile was later shared on social media, and that was enough to melt the hearts of people.
11. Tech-Savvy Delhi Police
Delhi Police ended up being one step ahead of the burglars. Using the help of technology, they ended up solving a case that was pending for a long time. Using the keyword "super burglar", they got articles and blogs that led them to the culprit, leading to the arrest.
Image Credits: Scroll
12. UP Policewoman stood up against BJP workers
The relationship between Police and Politics is uneasy, to say the least. So it was no surprise to see a mob of BJP workers storming a public place. But a woman Policewoman took matters in her own hands, standing fearlessly in front of them and not giving them an inch.