In a recent captivating podcast hosted by Ranveer Allahbadia, the legendary cricketer Yuvraj Singh bared his soul, delving into the intricacies of both his illustrious career and his personal life. The interview provided a unique insight into the camaraderie shared between Yuvraj Singh and India's cricket sensation, Virat Kohli.
When Kohli first donned the Indian jersey, Yuvraj Singh welcomed him with open arms, fostering a bond that transcended the boundaries of the cricket field. Yuvraj Singh, known for his impeccable fitness standards, acknowledged Kohli's transformative impact on the Indian cricket team's approach to physical conditioning. "We all aspired to be a fit team, but when he (Kohli) assumed the captaincy, a seismic shift occurred. He set a benchmark," expressed the 41-year-old cricket maestro.
Amidst the banter and shared moments, Yuvraj Singh playfully jibed, "He thinks he's a very good footballer, but I have more skills. He is young, he runs around. He thinks he is Cristiano Ronaldo, but he isn't. In cricket, he is. In terms of fitness, it matches our mentality, and the focus on the game also." This friendly rivalry between the two cricketing stalwarts showcased the healthy competition that thrived within the Indian cricketing fraternity.
Yuvraj Singh Breaks Silence On His Relationship With Virat Kohli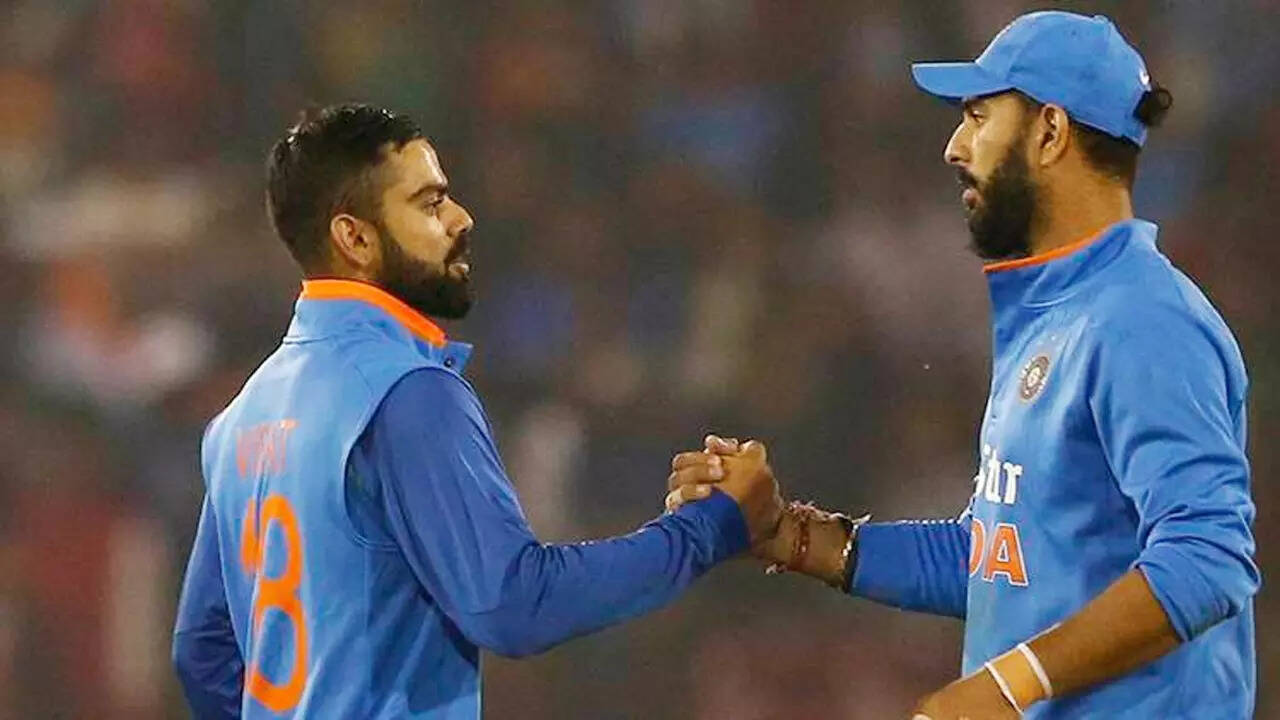 He also revealed that he does not disturb Virat Kohli as much as the former Indian captain is always busy. Yuvraj said: "Not really. I don't disturb him as he is busy. Young Virat Kohli's name was Cheeku. Today's Cheeku is Virat Kohli, there's a big difference." 
The camaraderie extended beyond the national team as Yuvraj Singh and Virat Kohli shared memorable moments playing together for the Royal Challengers Bangalore in the Indian Premier League. Their partnership reached its pinnacle when they clinched the ICC Cricket World Cup in 2011, etching their names in cricketing history.
The chemistry between Yuvraj Singh and Virat Kohli not only brought glory to Indian cricket but also left a good mark on the cricketing world. As two powerhouses united, they created a formidable force that epitomised the spirit of teamwork and resilience.
Reflecting on their journey, Yuvraj Singh's revelations provide cricket fans with a behind-the-scenes look at the dynamics that fueled their success. From shared triumphs to playful banter, the interview encapsulated the essence of a friendship that blossomed on the field and endured beyond the boundary ropes.