Karan Johar's Koffee With Karan is one of the most loved and entertaining shows in the country. For Bollywood lovers, this show gives everything to them – from entertainment, gossips to updates about the personal lives of celebrities.
While the show never fails to entertain the fans with its amazing content, but, over the years, the show has stirred some of the biggest controversies of Bollywood. Here, we bring you one incident that still manages to leave us in splits, however, ended up in a controversy.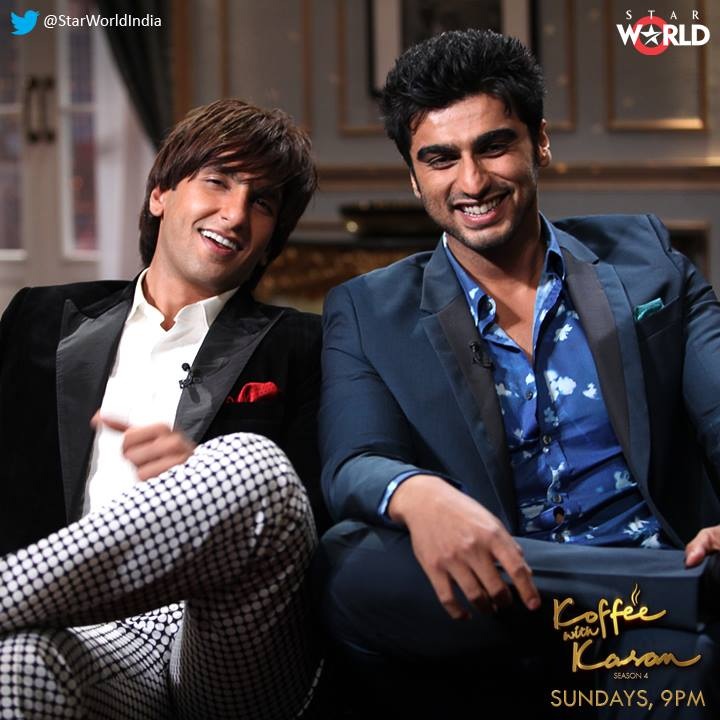 The incident took place when Arjun Kapoor and Ranveer Singh visited Koffee With Karan together and together made fun of Kamaal R Khan.
For the unversed, Kamaal R Khan is one of the most controversial personalities from Bollywood. He is infamous for his social media posts that target Bollywood celebrities. During the aforementioned episode, in the rapid-fire round, Karan Johar asked Ranveer Singh – 'Who do you think Icon Khan is?' Well, Ranveer took no time and came up with a hilarious answer.
Answering this question, Ranveer jokingly takes the name Kamaal R Khan. Following this, Ranveer, Karan, and Arjun, all the three celebrities burst out laughing.
After this, Ranveer Singh imitated KRK by jokingly saying his iconic dialogue: 'You are a one rupee person'. Arjun Kapoor also joined Ranveer Singh and had said 'If Arjun Kapoor can become an actor then anyone can become an actor.'
However, the episode didn't go down well with KRK, who took to his social media to slam Arjun Kapoor and Ranveer Singh for the same. Sharing the video of the same, KRK wrote 4 points slamming both the actors. He had tweeted:
'Yes dear Arjun Kapoor I was 100% right. But you could not understand this at that time. In the second point he wrote- 'Karan Johar was laughing that day. But weeping today because he underestimated me that day. '
He added:
In the third point, he said: 'You are a very clever boy .. You are absolutely right 100%'. In the fourth point, KRK said – 'I will not forget this until my mission is completed.'
Watch :