The cricketing world witnessed a historic moment at the Eden Gardens in Kolkata as India faced off against South Africa in a thrilling group-stage game of the ICC Cricket World Cup 2023. The match not only marked an intense clash between two cricketing giants but also coincided with Virat Kohli's 35th birthday, making it a day that will be etched in cricket history.
Before the game, Virat Kohli was on the cusp of breaking a significant record. He stood at 48 ODI centuries, just one shy of equalling Sachin Tendulkar's legendary record of 49 ODI hundreds. As the cricketing world held its breath, Kohli's birthday brought forth an exceptional gift to his fans and teammates.
With unwavering determination and skill, Kohli showcased his class as he scored his 49th ODI century. The Eden Gardens erupted in celebration as the Indian captain reached this historic milestone. His innings of 101 runs off 121 balls, including 10 well-timed boundaries, demonstrated his class.
Apart from Kohli's remarkable achievement, Team India put on a stellar performance, setting a challenging target for South Africa. They managed to score a formidable 326 runs for the loss of 5 wickets in their allotted 50 overs.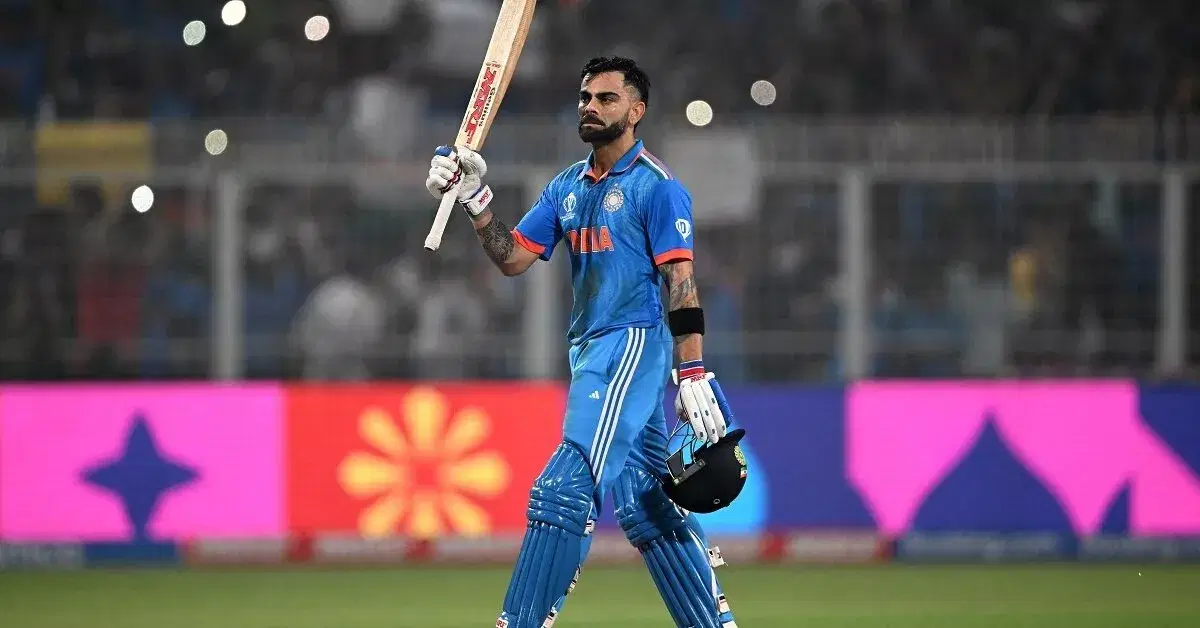 As cricket enthusiasts celebrated Kohli's milestone, a peculiar incident occurred in the pre-match press conference. Sri Lanka's captain, Kusal Mendis, was asked whether he would like to congratulate Virat Kohli for his 49th ODI hundred. Mendis responded in a manner that raised eyebrows.
Mendis, with a smile on his face, casually retorted, "Why would I congratulate him?" The response, though unusual, highlighted the competitive spirit that drives cricket at the highest level. Mendis's response surprised those in attendance, and he shared an amused glance with his media manager.
As the ICC Cricket World Cup 2023 unfolds, cricket fans worldwide are in for a treat with thrilling encounters and historic moments. Kohli's record-breaking century will undoubtedly remain a pivotal moment in this tournament, and the competition promises many more exciting surprises.
[Watch] Kusal Mendis Hits Back At Virat Kohli After His 49th ODI Hundred
Journalist " Virat Just scored his 49th ODI ton. Do you like to congratulate him?"

Kusak Mendis" Why I would congratulate him"😭😭😭#INDvSA #INDvsSA #SAvIND #ViratKohli #CWC2023 pic.twitter.com/DAqh2oeO5e

— Out Of Context Cricket PK (@GemsOfCrickett) November 5, 2023