There are moments that defy imagination, and Glenn Maxwell's recent performance in the Cricket World Cup can only be described as superhuman. His extraordinary effort helped Australia secure a spot in the semi-finals, leaving cricket enthusiasts and pundits in awe.
Glenn Maxwell, despite grappling with cramps and back issues, delivered a performance that will be etched in cricketing history. He showcased not only his exceptional talent but also his unwavering determination to secure a win for Australia. In a match that seemed nearly lost, Maxwell's heroics turned the tide and left spectators in utter disbelief.
Glenn Maxwell's double-century was nothing short of extraordinary. He smashed an astonishing 201 runs off just 128 balls, carrying the hopes of the Australian team on his shoulders. His innings defied logic and set a new standard for World Cup performances. Maxwell's ferocious hitting and relentless pursuit of victory were simply mesmerizing.
Australia's encounter with Afghanistan in the World Cup was nothing short of a rollercoaster ride. Set to chase 292 runs, Australia found themselves in dire straits at 91-7. It appeared as if their World Cup journey was coming to a premature end. However, Glenn Maxwell had other plans. With incredible skill and unrelenting resolve, he single-handedly resurrected the Australian innings.
Maxwell's determination knew no bounds, even when cramps prevented him from running between the wickets. He improvised and continued to score, finishing his highest ODI knock in style. His innings was filled with 21 fours and 10 sixes, with the last six coming off the final ball of the match. It was a breathtaking display of power hitting.
Such was the impact of Glenn Maxwell's performance that it garnered praise from renowned personalities in the cricketing world. Shashi Tharoor, a former international cricketer, took to Twitter to express his amazement, comparing Maxwell's innings to the legendary Kapil Dev's iconic 175* against Zimbabwe in 1983. The world had witnessed a miracle, and Maxwell's name was etched in cricketing history.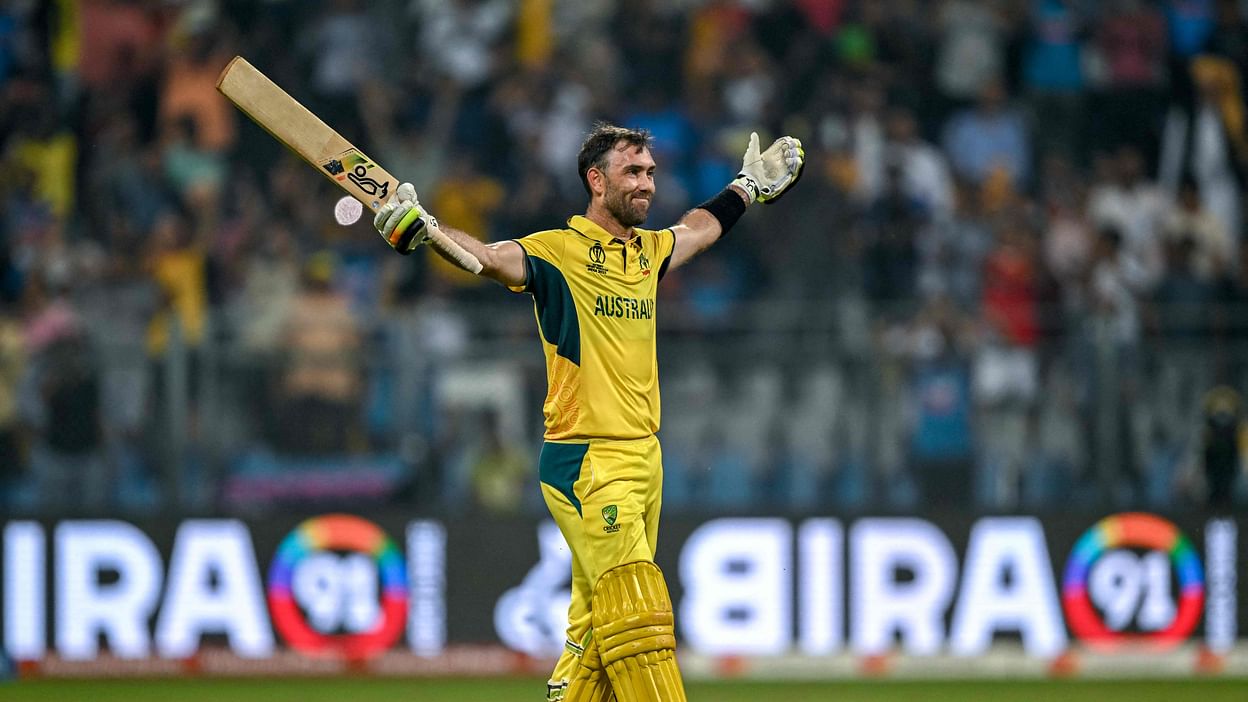 Maxwell's incredible innings was a proof of the unwavering spirit of the Australian cricket team. As they secured their place in the semi-finals, cricket fans around the world celebrated their remarkable journey.
Glenn Maxwell's performance goes beyond just one match. It serves as a reminder of the indomitable spirit of sportsmanship and the capacity of a single individual to turn the tide of a game. His exceptional innings will be studied and admired for years to come, becoming a source of inspiration for budding cricketers worldwide.
Shashi Tharoor Has A Brilliant Message After Glenn Maxwell's Heroic Innings