The cricketing world witnessed a thrilling semi-final clash between India and New Zealand, where India emerged victorious by a margin of 70 runs. The highlight of the match was Virat Kohli's exceptional performance, marking his 50th ODI century and surpassing the legendary Sachin Tendulkar.
In a nail-biting encounter, India showcased remarkable skills, securing a convincing win over New Zealand. The match's pivotal moments kept fans on the edge of their seats, and India's journey to the final in Ahmedabad became the talk of the town.
Amidst the intense competition, Virat Kohli etched his name in cricketing history by scoring his 50th ODI hundred. This remarkable feat not only secured India's win but also propelled Kohli past Sachin Tendulkar for the most ODI hundreds in history. The cricketing world celebrated as Kohli scripted history on the field.
Virat Kohli's achievement goes beyond individual milestones; it significantly impacts the history of Indian cricket. His batting masterclass has become synonymous with success, inspiring a new generation of cricketers and fans alike.
With the semi-final triumph, India sets its sights on the final match in Ahmedabad. The cricketing nation eagerly anticipates the clash, speculating on the opponent and gearing up for a memorable Sunday showdown.
In the midst of the post-match celebrations, an intriguing question surfaced during the pre-game show. Jatin Sapru, the broadcaster host, posed the question to Bollywood actor Ranbir Kapoor: Would he consider portraying Virat Kohli in a biopic?
Ranbir Kapoor Gives A Perfect Response To The Suggestion Of Acting In Virat Kohli's Biopic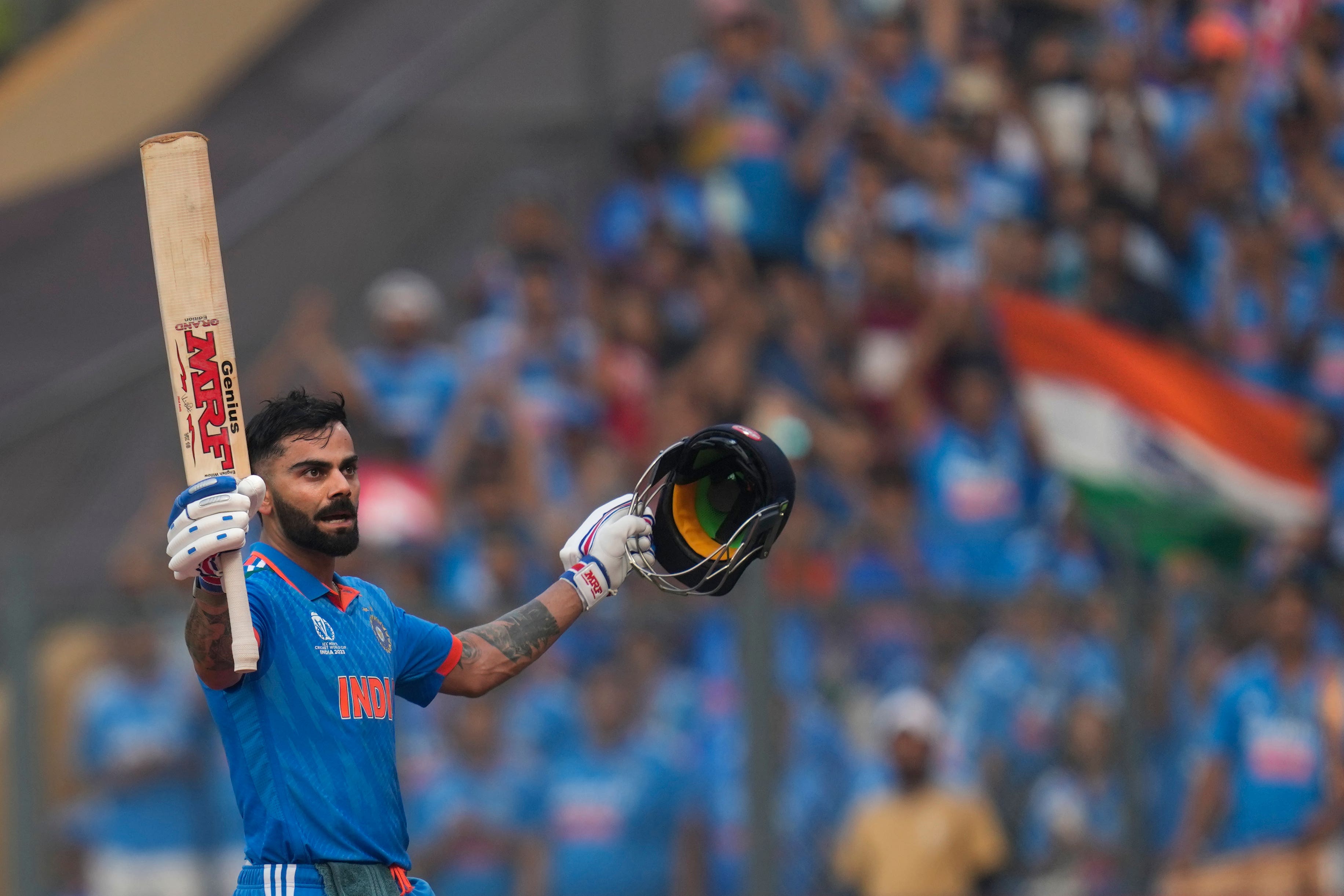 Ranbir Kapoor's response added a new dimension to the discussion. Kapoor suggested that if a biopic on Virat Kohli were to be made, Kohli should play the role himself. Kapoor praised Kohli's looks and fitness, making a case for the cricketer to step into the shoes of an actor portraying his own life.
Ranbir Kapoor responded: "If a Biopic is made on Virat Kohli, then Virat Kohli should himself play the role of Kohli in it because Virat Looks better than many actors and his fitness is very good as well."
Kohli's influence extends beyond the cricket field, with a significant presence in popular culture. From brand endorsements to his social media following, Kohli's persona resonates with a diverse audience. The suggestion of a sports personality playing themselves in a biopic is a unique concept. While it raises questions about acting skills, it also opens up new possibilities for authenticity and a deeper connection with the audience.
The proposal sparked a social media frenzy, with fans, critics, and celebrities sharing their views. Memes, opinions, and humorous takes on Virat Kohli playing himself in a biopic flooded various platforms, creating a virtual buzz around the idea.