In the ever-evolving realm of Indian television, 'Koffee with Karan' has undeniably emerged as a true sensation, leaving viewers spellbound with its enthralling tête-à-têtes and the irresistible charisma of its affable host, the one and only Karan Johar. Get ready to be swept off your feet as the much-awaited eighth season of this iconic talk show has finally graced our screens! Brace yourselves for an extraordinary rollercoaster ride filled with unparalleled excitement and anticipation that will leave you on the edge of your seat. This season is all set to take the entertainment world by storm, promising to be bigger, better, and more sensational than ever before!
The much-awaited and highly anticipated premiere episode of the iconic talk show, Koffee with Karan 8, left the audience in a state of euphoria as it showcased the dazzling presence of none other than the power couple of Bollywood, the mesmerizing Deepika Padukone and the charismatic Ranveer Singh. The show soared to unprecedented heights as the stars bared their souls with candid and heartfelt revelations. The sizzling chemistry that ignited between the two dazzling stars was nothing short of electrifying, leaving fans spellbound and yearning for more. Their enchanting tales struck a chord deep within the hearts of fans all across the nation, resonating with their emotions and leaving an indelible mark on their souls.
[Koffee With Karan] Bobby Deol Breaks Silence On Suffering From Alcoholism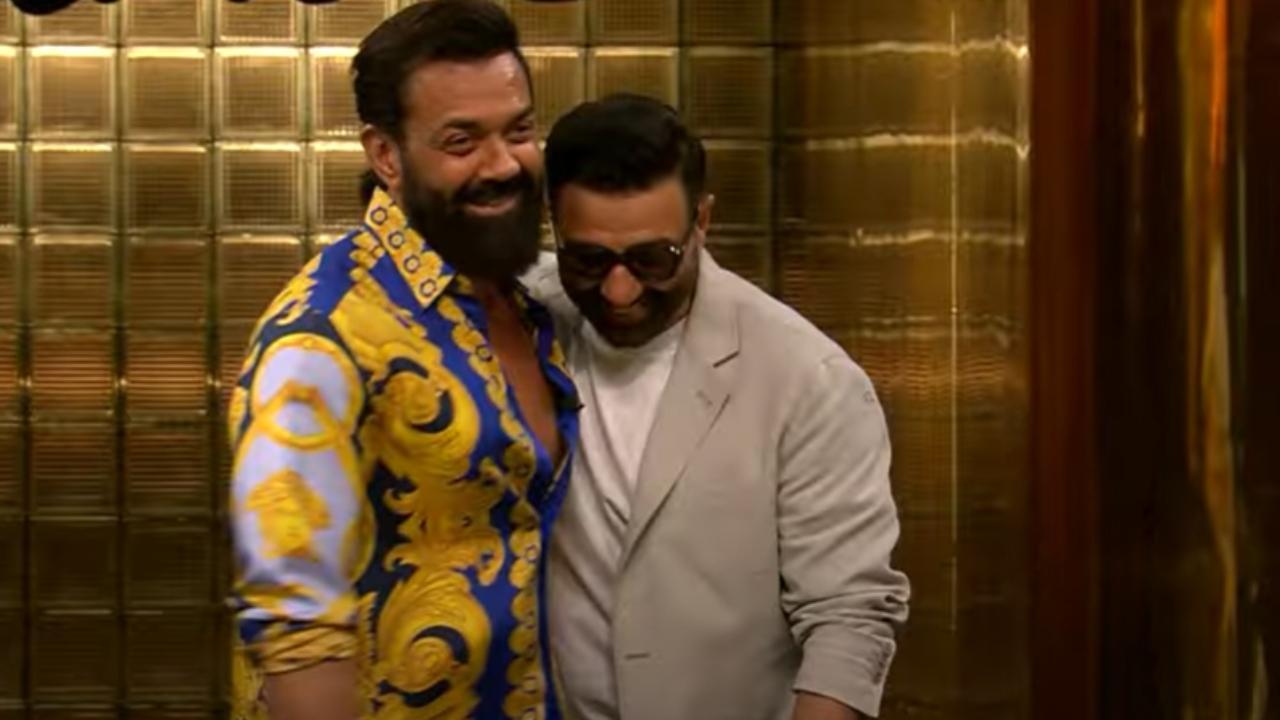 In a dazzling display of star power, the second episode of the season unveiled the captivating sibling duo that has set hearts ablaze—none other than the dynamic duo of Bollywood, the charismatic Sunny Deol, and the dashing Bobby Deol. In a heart-to-heart rendezvous that left us spellbound, they bared their souls and delved deep into the intricacies of their personal lives, unveiling the myriad challenges that have peppered their extraordinary journeys.
In a captivating turn of events, the charismatic Bobby Deol has left the audience spellbound with his candid revelations about his personal struggles. The latest episode was truly elevated by his openness, as he fearlessly delved into the depths of his challenges, leaving no stone unturned. With his heartfelt confessions, Bobby Deol has not only showcased his vulnerability but has also become an inspiration for countless fans who may be facing similar hurdles. This shining moment in his career has undoubtedly etched a special place in the hearts of his admirers, solidifying his position as a true icon of resilience In a candid revelation, the superstar spilled the beans about a phase in his life when Lady Luck seemed to play hide and seek with him, leaving him in the lurch.
During this time, it was his better half who took charge as the sole provider for their family, shouldering the responsibility of putting food on the table. In a dramatic twist of fate, the protagonist found himself at a crossroads when his own flesh and blood, his beloved son, innocently posed a question that pierced his heart like a thousand arrows. With wide-eyed curiosity, the young one wondered aloud why his father, a figure of strength and authority, was not engaged in the same tireless pursuit of success as his mother. This innocent inquiry, laden with profound implications, served as a catalyst for a soul-searching journey that would forever alter the course of our hero's life. The mere inquiry ignited a passionate flame within the heart of the dashing Bobby, urging him to reignite his journey towards success.
In a heart-to-heart conversation, the dashing Bobby Deol fearlessly opened up about his personal struggle with alcoholism, bravely facing the challenges that came his way during this trying phase. In a true display of unwavering determination, our hero fearlessly embarked on a quest to conquer the hearts of numerous esteemed directors, leaving no stone unturned in his pursuit of golden opportunities. In the face of adversity, his unwavering resilience has truly left us in awe.
In a riveting episode, the dashing Bobby Deol opened up about the tumultuous journey of his illustrious career, shedding light on the dark shadows of hate and backlash that he encountered on the vast landscape of social media. In a tale that can only be described as a true Bollywood saga, our beloved star faced a myriad of challenges that seemed insurmountable. But like a phoenix rising from the ashes, he defied all odds and emerged victorious, proving that his indomitable spirit knows no bounds. The journey to resurrect his career was no ordinary task, for it required nothing short of sheer determination and unwavering dedication.
Yet, with each hurdle he encountered, he refused to back down, fueling his passion and igniting a fire within him that could not be extinguished. And now, my friends, we witness the glorious culmination of his efforts, as he stands triumphant, a testament to the power of perseverance.
The incredible journey and arduous struggles of the charismatic Bobby Deol have not only woven a captivating tapestry of his life but have also ignited a fervent anticipation for his forthcoming role in the much-awaited cinematic extravaganza, 'Animal.' In what can only be described as a spellbinding performance, the talented actor has taken on the challenging role of a negative character in this much-awaited cinematic masterpiece. With his unwavering commitment to his art, he has undoubtedly earned the highest accolades and admiration from all quarters.