In the vast internet, where trends come and go, there emerges a sensation that captures the hearts of millions. Jasmeen Kaur, a Delhi-based entrepreneur, is the face behind the viral trends, 'Just Looking Like A Wow' and 'Laddoo Peela Color.' This article delves into how she achieved her internet stardom and provides insights into her thriving business.
Jasmeen Kaur, a Delhi-based entrepreneur, is the proud owner of 'Design Machine Suits,' a boutique located in the bustling Fatah Nagar of New Delhi. Her entrepreneurial journey takes a unique twist as she utilizes the power of social media to elevate her brand.
In the digital age, Instagram is not just a social media platform but a canvas for creativity, and Jasmeen Kaur has adeptly harnessed its potential. She runs an Instagram page for her boutique under the same name, 'Design Machine Suits,' where she showcases her exquisite collection.
Jasmeen, accompanied by her adorable daughter, brings her catalog to life with energy and charm. Her videos on Instagram showcase a mesmerizing collection of Indo-Western and ethnic wears, each piece a masterpiece in itself. Her dynamic presentation is contagious and captivating.
Jasmeen Kaur recently graced her followers with a brand new winter collection. Her enthusiasm and eye for detail shone through as she passionately described each outfit, turning her videos into a virtual fashion show. It didn't take long for this video to go viral, leaving a trail of awe-struck viewers.
The power of the internet is such that it transcends boundaries, even those of the silver screen. From renowned Bollywood celebrities like Deepika Padukone to the charismatic Ranveer Singh, the 'Looking Like a Wow' trend became a sensation within the celebrity circle. The charisma of Jasmeen's collection was undeniable.
Yashraj Mukhate, the maestro of internet remixes, recognized the allure of Jasmeen's video. He dropped a catchy remix that caught the attention of countless fans. Other celebrities, including the talented Sanya Malhotra and more, couldn't resist joining the bandwagon. The 'Wow' factor had conquered the hearts of many.
All That You Need To Know About The 'Wow' Viral Girl Jasmeen Kaur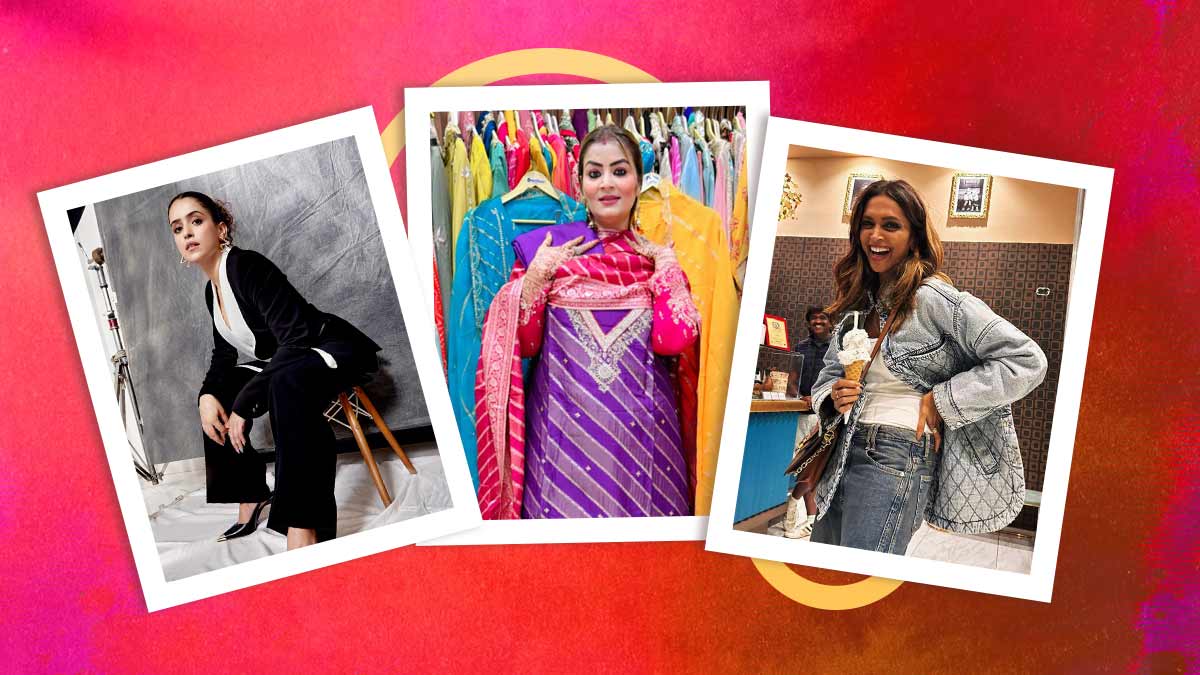 Jasmeen's original video has now amassed over 1.3 million views, a testament to her impeccable presentation and the appeal of her collection. Her business Instagram page, 'Design Machine Suits,' has experienced remarkable growth, boasting an impressive 543,000 followers.
What sets Jasmeen Kaur apart is her unique and colorful vocabulary. Her descriptions of colors go beyond the conventional, introducing her audience to shades and hues they may have never heard of. This distinctive feature makes her sales pitch an artistic experience in itself.
Jasmeen Kaur, the maven behind 'Just Looking Like A Wow' and 'Laddoo Peela Color,' has demonstrated that the internet can be a platform for anyone to achieve stardom and success. Her captivating videos and remarkable collection have made her a household name not only in Delhi but across India and beyond.