The world has to survive again without her fiery feed, and this is my friend, few days too long!
For all those you don't yet know Elle Johson (which world are you living in!?) we're talking about the banned bombshell who's kinda used to have her Instagram account been taken down by uptight moderators. Reason? She's too sexy for Instagram!
Those raunchy pictures and the way too perfect body which for obvious reasons she isn't shy to flaunt have made her land up in trouble more than often. But with her 4,50,000 fans and followers on Instagram, the U.S based model somehow finds a way to get het account rightfully reinstated everytime.
The infamous series of #Instablock started off in January when the lady got her account recovered after some days. But complaints against her pictures continued and she was blocked again after a few months.
Till the goddess doesn't dive back, we bring you a sneak peak into what she calls "free the cleavage". So sit back, relax, and enjoy some of this gorgeous gal's greatest hits. They call it "racy", we think it's just "hot"!
Oozing Oomphness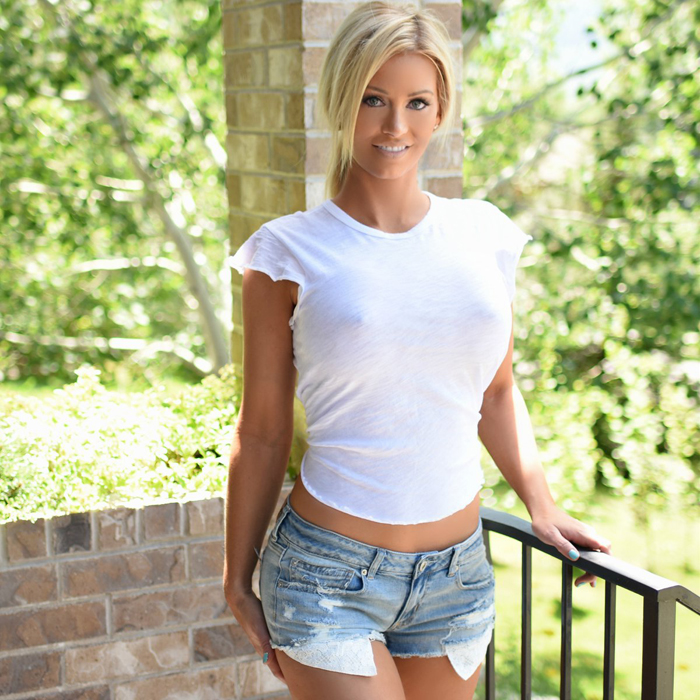 She's sexy and she knows it!
Perfect got a new meaning. 
The morning glory 
Since Insta showed her a back door, Elle decided to grace Twitter. Soon to follow were her perfectly carved pictures, now on Twitter, that too with some savage captions. Well, one's loss is other's gain.
This photo is not available on #Instagram because @instagram has something against #sideboob. Actually, they just have something against me! pic.twitter.com/RXYwsNLPVi

— Elle Johnson (@_ElleJohnson) August 5, 2017
What's more interesting is the way Twitterati too got her flooded with compliments.
Instagram, or not, there's nothing stopping Elle. As long as she has that kickass body and her heels, those gorgeous snaps will always be next in line.
I saw a lot more flesh on red carpet in Hollywood. Instagram is so stoopid

— Igor Khait (@igorkhait) August 17, 2017
Instas loss is twitters gain! Thank fuck! ????????

— Rowdy Smithers (@Filthysmut) August 5, 2017