Indian all-rounder Ravindra Jadeja showcased his game-changing abilities to maintain India's undefeated streak in the Cricket World Cup, delivering a remarkable performance against South Africa. Jadeja made a significant impact, scoring an unbeaten 29 off just 15 balls and taking his first-ever World Cup five-wicket haul with the ball, effectively dismantling South Africa's pursuit of victory.
Jadeja's outstanding bowling figures of 5 for 33 earned him the distinction of being the second Indian spinner to achieve a five-wicket haul in the World Cup, following in the footsteps of Yuvraj Singh, who accomplished the feat with 5/31 in the 2011 edition against Ireland. This remarkable display received praise from various quarters, including Indian captain Rohit Sharma, who lauded Jadeja's understanding of his role and the team's expectations.
Former Pakistani cricketers also lauded Jadeja's skills, particularly on pitches that favor spin. Former Pakistan captain Shoaib Malik discussed this on 'A Sports' and explained that when the ball starts to turn, even slightly, and considering Jadeja's pace, it becomes a formidable challenge for batsmen.
Shoaib Malik further elaborated on the reasons why facing Jadeja's deliveries is so challenging. He emphasized that Jadeja's delivery from a wider crease with a round-arm action creates a drift that unsettles batsmen. The unique angle of Jadeja's deliveries only adds to the difficulty, making him a formidable opponent.
Jadeja's performance that day showcased his prowess as an all-rounder. His ability to make significant contributions with both bat and ball makes him an invaluable asset for the Indian cricket team. His knack for taking crucial wickets and scoring quick runs lower down the order often proves to be the turning point in India's favor.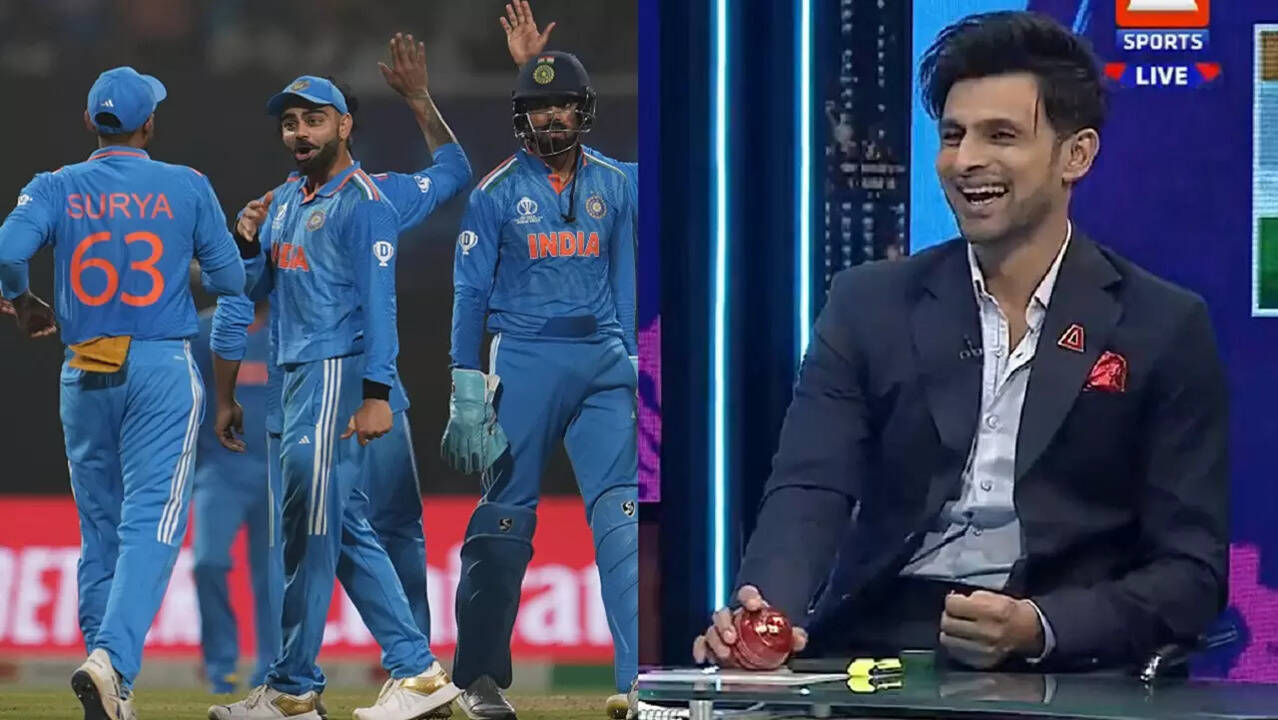 Ravindra Jadeja's outstanding all-round performance against South Africa in the World Cup underlined his importance to the Indian cricket team. His first World Cup five-wicket haul and vital runs with the bat earned him accolades from teammates, rivals, and cricketing experts alike. As the tournament progresses, Jadeja will remain a pivotal figure for India, and fans will eagerly anticipate more match-winning performances from this skilled all-rounder.