No matter what people say about them, being a cop in India is not an easy job. They are meant to be smart, active, fit and disciplined while in service and at the same time deal with all sorts of craziness happening in India.
Not every cop is blessed with a Singham or Chulbul Pandey types body but still they manage to pull off their jobs brilliantly.
In this post, the team of Funniest Indian brings for you pictures of 15 cops from India, who inspite of being not perfect, managed to pull off their job. Though some of the pictures are way too hilarious, but this is how policemen in India works.
1- They are smart as hell. They record everything even when they are driving.
2- If you want a promotion, look after your senior. Like a boss!
3- Only this constable knows what was he trying to do there. Perhaps his ass needed some rest.
4- They are masters of deception and can scare criminals with a toy gun.
5- They believe in togetherness. Kab kaha criminal mil jaye, kisi ko nahi pata. 
6- This traffic cop took some serious inspiration from Michael Jackson.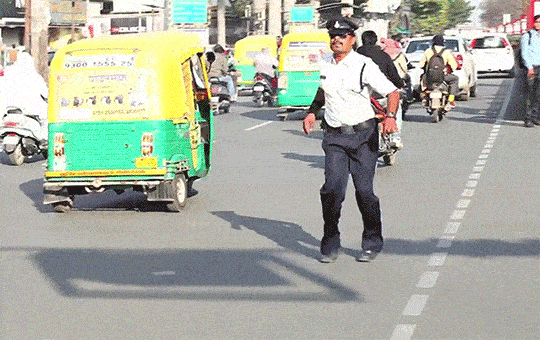 See those sexy moves.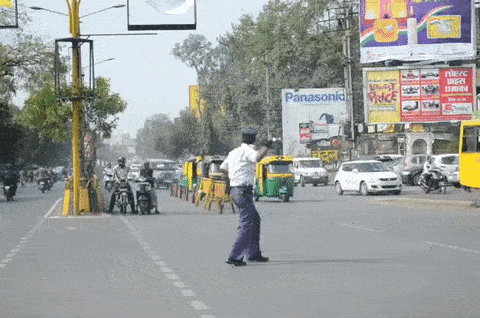 7- They have their own fashion statement. Wearing shoes on duty is too lame.
8- They always keep their eyes and ears open.
9- They are like beast. Poster Boys of Indian world.
10- Their personality is so strong, they don't even need to be present. Bus effigy hi kafi hai. 
11- They will find you anywhere especially if you are with your partner.
12- They don't believe in having six-pack. 
13- The fittest policeman ever. 
14- They don't even mind sleeping in open.
15- They don't believe in following traffic rules. It's for people and not for them.