In a thrilling World Cup clash, the stand-in captain of the Bangladeshi cricket team, Najmul Hossain Shanto, found himself addressing a contentious issue surrounding a wide delivery bowled by spinner Nasum Ahmed. This delivery disrupted Virat Kohli's quest for a century during the match against India. Kohli was tantalizingly close to his century at 97 not out, with India requiring just two runs to achieve their target of 257.
Nasum Ahmed delivered a ball down the leg side that, to the surprise of many, was not ruled a wide by the on-field umpire, Richard Kettleborough. This crucial moment in the game sparked a heated debate, with some suggesting that the wide ball might have been deliberate. Nonetheless, Shanto has come forward to vouch for Ahmed's innocence and clarify that there were no such hidden motives in play.
As the match approached its nail-biting conclusion, tension permeated the atmosphere. With just nine overs left and Virat Kohli nearing a highly anticipated century, the wide ball incident took the spotlight. Many in the audience believed that Ahmed's delivery down the leg side unquestionably exceeded the acceptable limit for a wide. However, the on-field umpire, Richard Kettleborough, held a differing view and chose not to declare it a wide. This decision evoked shock and frustration from both Indian fans and Kohli himself.
Despite the controversial delivery, Virat Kohli displayed his extraordinary class and composure. Just a few deliveries later, in the 42nd over, he executed his signature shot, sending the ball sailing over deep midwicket for a towering six.
This not only secured India's victory but also propelled Kohli to a well-deserved century, finishing the match unbeaten with 103 runs.
His exceptional performance not only quelled the controversy but also highlighted his remarkable skill and sportsmanship.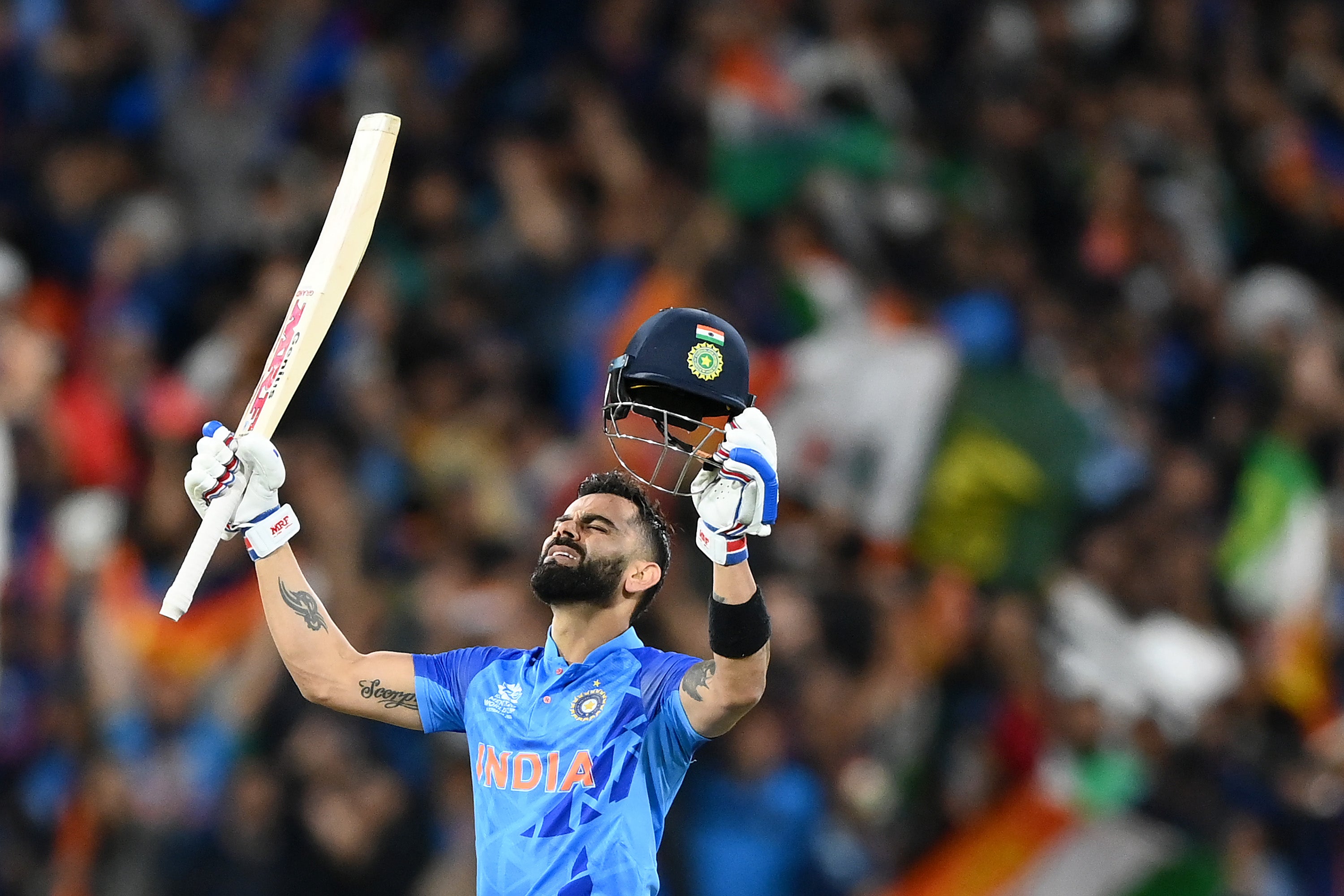 Najmul Hossain Shanto Addresses the Controversy Surrounding Bowling Wides to Virat Kohli: Was It Intentional?
Najmul Hossain Shanto, temporarily leading the Bangladesh team, swiftly put to rest any doubts regarding the wide ball controversy. In a post-match press conference, Shanto emphatically stated that there was absolutely no intentional effort to bowl a wide ball with the aim of preventing Kohli from reaching a century. He emphasized that their sole focus was on engaging in a fair and competitive match, free from any hidden motives or ulterior motives.
"No, no. There was no such plan. It was a normal plan. No bowler had the intention to bowl a wide ball. We tried to play a proper game. It was not intentional,"
Shanto told the media.