It is a common trend in Bollywood to copy the story ideas from hit shows and movies of Hollywood and this has led to some of the most hilarious movies over the years. However, the film industry of our neighbouring country, Pakistan, is not very far behind in this race as well. As far as the latest news is concerned, Twitter is buzzing with the snapshots of a new series named "50 Crores", which is being touted as the Pakistani version of the popular Netflix show "Money Heist".
As we all know, just like "Game of Thrones" and "Dark", Alex Pina's "La Casa De Papel" or "Money Heist" is one of the most highly-rated shows on the internet at the moment. The audacity or stupidity to make a "desi" version of the same is bound to face a tremendous amount of mocking and the same was the fate of this wannabe "Money Heist" from Pakistan.
The Twitterati showed no intentions to hide their feelings about this new Pakistani web series and took to the various social media platforms including Twitter to make themselves heard.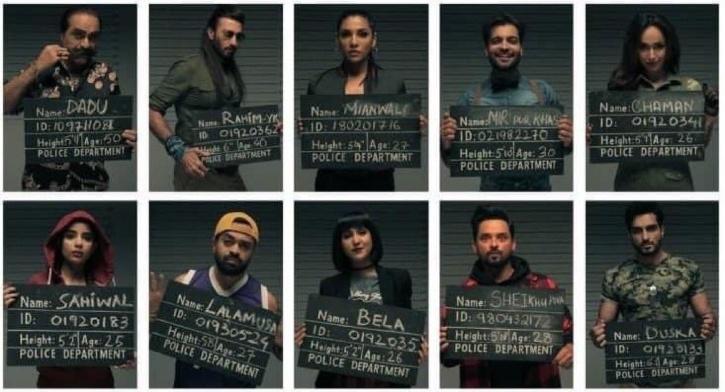 The cast of the show consists of some of the stars of the Pakistani Film Industry and they were revealed during the poster release of the show. The main characters in "50 Crores", which have been named after the famous cities of Pakistan and the actors playing them are Raza as Lalamusa, Aly as Sahiwal, Sarhadi as Mianwali, Aslam as Rahim Yar Khan.
Following are some of the most hilarious Twitter reactions about the show. Enjoy!
Money heist♥️ Money waste💩#MoneyHeist #50Crore pic.twitter.com/7gmJAe6SNX

— Tahreem🌸 (@tweetsbytahreem) October 18, 2020
Money heist ki Pakistani copy bnaa rahe hain?.. State bank na lootna. They don't have any money.

— Ain with an E (@ainemohammad) October 18, 2020
why tf is pakistan making sasta money heist…. pic.twitter.com/xoI7jQtV9N

— vase⁷ (@TAEHYUNGZERO) October 18, 2020
Bella ciao in Money heist

Bhangra paao in 50 crore 🤣

— Arnold (@dapakiguy92) October 18, 2020
I bet money heist Pakistan's gonna have an unemployed IT graduate as the professor

— Cristiano Rona-Daldo (@Guilty4Fries) October 18, 2020
Money heist Pakistan walay bank main jayenge aur wahan jummah break chal rahi hogi

— zohair (@shayadzohair) October 18, 2020
Another Pandemic is going to release.😓#desiMoneyHeist#50Crore

— S A M R E E N. (@Samreen_hun_Yar) October 18, 2020