To become a B-Town member is the most cherished dream of every young film fanatic. As a child, no one has a clear idea of what is Bollywood and how one can join the film industry. The only sequence that plays in front of everyone's eyes is that of becoming a movie star and performing the action and romantic scenes.
The current Bollywood stars would have also dreamt of making into the Hindi film industry one day. However, never would have they realized that becoming a star is such a big thing. They now have the best looks and have millions of followers on Instagram. Looking at the following school days' photos of theirs, one can easily assume that they did not care much about their careers when they were young.
Here's a look at some of the famous Bollywood stars and their photos from their school days.
Ranbir Kapoor is, was and forever will be naughty 
Ranveer Singh's weird dressing sense
Another picture of Ranveer Singh in school uniform
Genelia D'Souza looked pretty always
How far has Priyanka Chopra come now!
And here is Priyanka's sister
Anushka Sharma is still the same!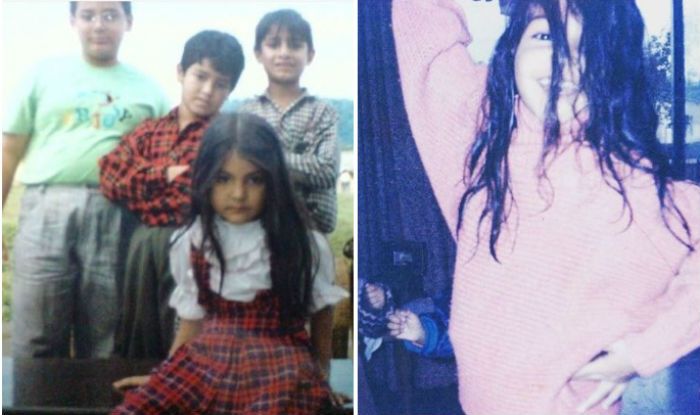 Aishwarya Rai has become more beautiful with time
You can easily find Amitabh Bachchan here!
Sushant Singh Rajput resembled MS Dhoni even in childhood!
Kartik Aaryan's not so filmy family
Deepika Padukone and her cute smile
She always knew how to pull off a serious pose!
Thus, these were some rare and unseen photographs of the current Bollywood stars and how they looked during their school days.