Thanks to the growth of the aviation industry in India, the Indians are using the aerial modes of transport more than ever. Unlike the railways and roadways, this mode of transport has strict security checks as the individuals are not permitted to carry any foreign object with them in the plane.
There are multiple luggage checks also to ensure the safety of travelers. However, still there are a few people who think they are smarter than the men standing at the security counters. Here's a look at the 10 most bizarre things ever found at the airport.
Dead snakes
A Korean man once carried jars of dead snakes on his flight to the United States. Surprisingly, he did not reveal his intent behind carrying those snakes.
Cannonball
A diver discovered shipwreck-causing cannonballs underwater and he decided to carry the same on his next flight. The security officials did not allow anyone to travel as they evacuated 300 passengers.
94 iPhones!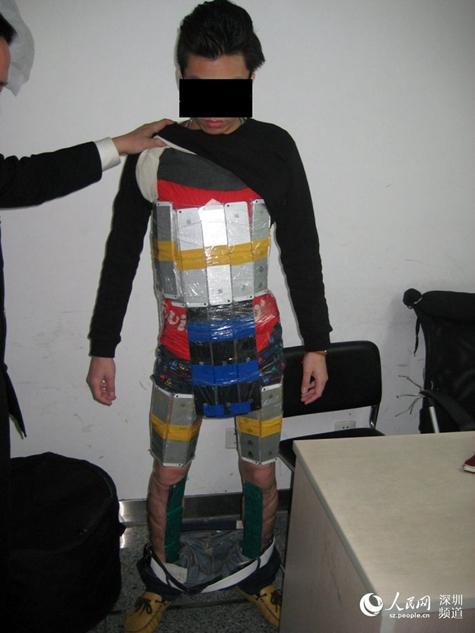 A Chinese man once strapped 94 iPhones on his body. This man had planned to sell those iPhones at a much higher price.
200 tarantulas
The tourists visiting South Africa love to take some wild creatures home. A German couple did the same as they took 200 tarantulas from the African nation. Unfortunately, Amsterdam airport's security guards did not allow them to take the tarantulas home.
24 gold bars worth over $1 million
Gold smuggling in India has become common nowadays. In a flight from Mumbai to Bangkok, an individual hid gold bars worth $1.2 million in the bathroom. However, he could not fulfill his task.
51 Tropical Fish
Fifteen years ago, Melbourne airport officials caught a girl with 51 illegal tropical fishes swimming in the apron under her skirt.
Lipstick stunner
To ensure her safety, a female traveler in Vermont decided to take a lipstick stun gun with her that would give an electric shock of 350,000 volts to any individuals who would come near her.
4 grenades
Had the security officials not been alert, that flight could have been the last one for the passengers as a man was trying to sneak in with 4 grenades.
Chastity belt
To ensure that his wife stays to him, a husband tied a chastity belt on her. The lady informed the security officials about the same after the metal detector beeped.
An Eight-Year-Old Boy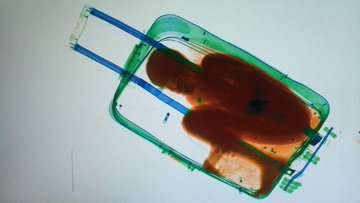 In one of the most shocking incidents in airport history, the security officials once found an eight-year-old boy from Ivory Coast closed in a suitcase. The travelers wished to smuggle the boy from Morocco to Spain. This news received widespread media coverage as everyone lost their minds seeing this inhuman act. BBC News Africa gave the full details of this incident through a tweet. Seeing the second photograph of the tweet, every individual's heart will melt. This incident happened in 2015.
An eight-year-old Ivorian boy smuggled into Spain from Morocco inside a suitcase http://t.co/y3bbe1ZVuT pic.twitter.com/D9PnaXZuop

— BBC News Africa (@BBCAfrica) May 8, 2015
The following two tabs change content below.
Latest posts by Vinay Chhabria (see all)