The Badshah of Bollywood, Shahrukh Khan has won millions of hearts with his incredible acting skills. Khan has established himself as the king of romance as it is the dream of every upcoming actress to work with him one day. Although he has achieved so much success in the B-Town, his recent movies namely Zero, Jab Harry Met Sejal and Fan flopped on the box office.
Still, he remains to be one of the most popular names in the film industry and a man with massive fan following. Almost every Bollywood fan knows about the tough journey of Shahrukh- how he travelled to Mumbai and worked for a salary of just 50 rupees. However, not everyone has much knowledge about the early life of Mukesh Ambani's son, Anant Ambani.
Recently, the Ambani family was in the news because of the massive deal between Facebook and Reliance Jio. Back in 2017, Reliance Industries had thrown a party where the Ambanis and many Indian celebrities were present under one roof. Shahrukh hosted the party and he invited Anant to the stage.
When Anant came on the stage, SRK asked him about his first salary. He honestly disclosed that his first salary was just 50 rupees, but he did not know how much money Anant received as his first salary. Without wasting much time, he asked the man himself. King Khan said:
"My first salary was INR 50. What was your first salary, Anant?"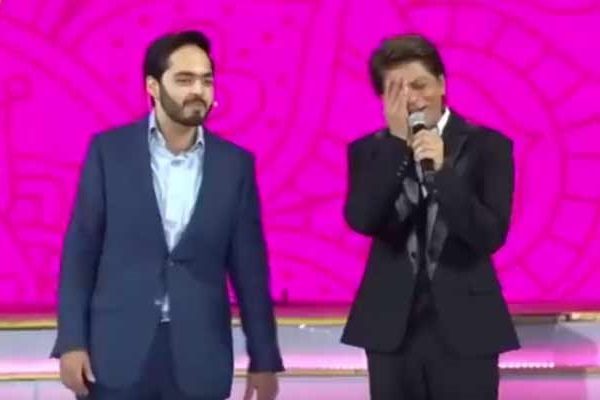 Ambani replied to him like a gentleman and answered:
"Leave it. You will feel a little embarrassed if I tell you this."
Thus, he showcased his smartness and did not disclose his first salary to the audience.
The following two tabs change content below.
Latest posts by Vinay Chhabria (see all)