Sara Ali Khan and Karthik Aryan are in the edge of releasing their romantic flick Love Aaj Kal and they are going on full swing for the promotion of their movie. Love Aaj Kal will be released tomorrow that is on 14th Feb, Valentines Day. The rumoured couple got many attentions by the followers form social platform since the making of the film. In their recent promotional tour in Agra, while Sara and Karthik stood for the promotion of Love Aaj Kal, some fans loudly called Sara Ali Khan as Bhabhee (Sister-In-Law). The actor Karthik Aryan gave a look back and laugh on the response but Sara seemed uncomfortable in her expression back then. Her different expression shows that she did not take it well.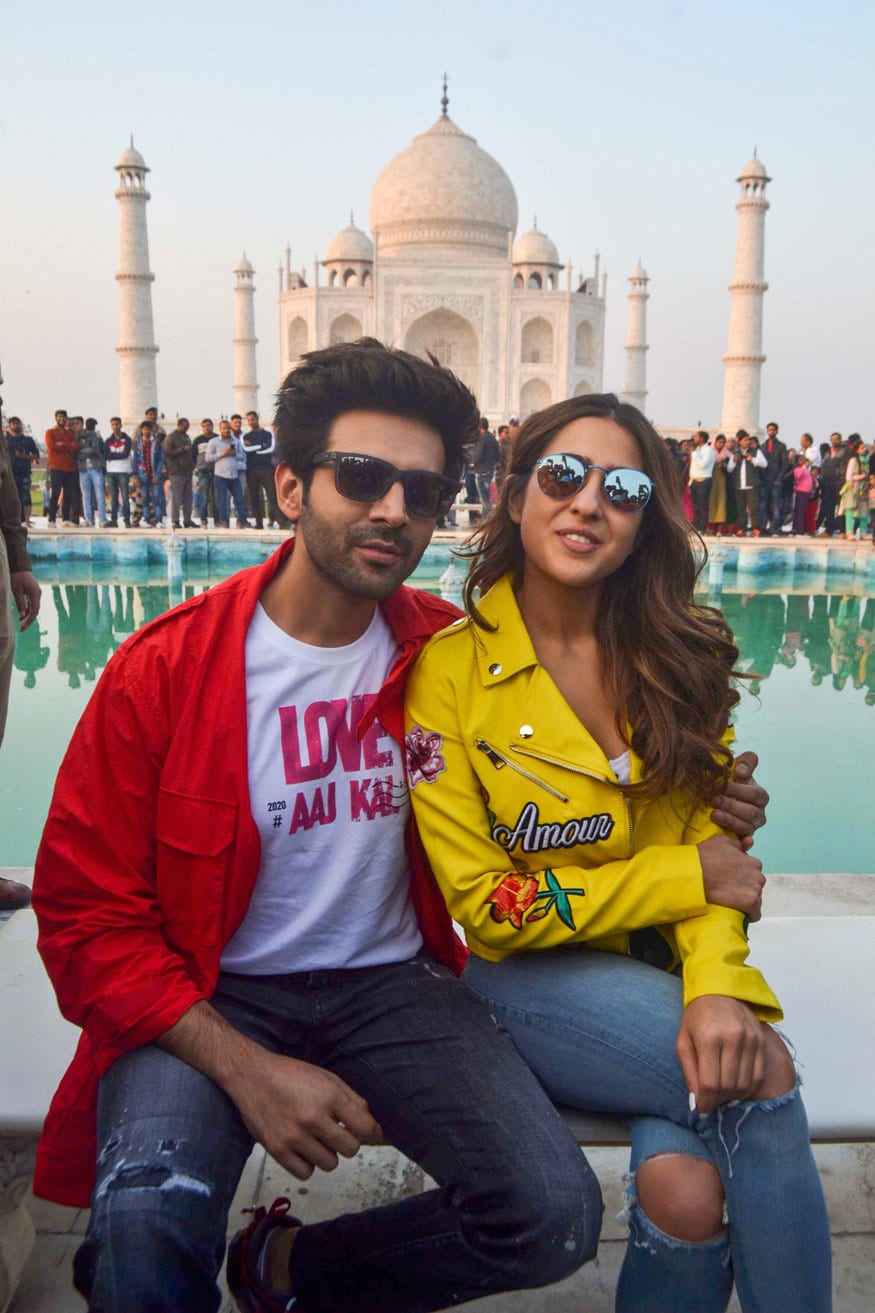 Karthik Aryan took Sara Ali Khan on his lap in front of Taj Mahal and fans captured the beautiful moment as much as they can.
Karthik and Sara both reached Agra and went to Taj mahal for the promotion. Each of then individually clicked photos with their fans over there.
Romantic Film Love Aaj Kal will be released on Valentines Day, but before that movie has already gone through many cuts before hitting on the screen. As per rules, the film went for a release certification approval Central Board of Film and they have asked to change a few scenes and words before releasing the movie. The board asked to remove the use of abusive words and few kissing scenes from the film. The authority also asked the producers of the film to blur out intimate scenes from the movie and finally gave it a U/A certificate for release.
The following two tabs change content below.
Latest posts by Swati Suvra (see all)