India is a land of seller's market. For selling ideas and products, creators come up with innovative ideas to catch immediate reaction from the target audience. In this piece, we will be looking at a few such promotions in the most ridiculous packages which can connect with the funny bone of the viewer on spot.
Where some of the most hilarious ads really make sense in a very different way, the others are just alien, dropping out from nowhere. Let's peek into these insanely funny Indian ads.
Hair tonic is so effective that could grow hair not only in your bald head but also from your nose.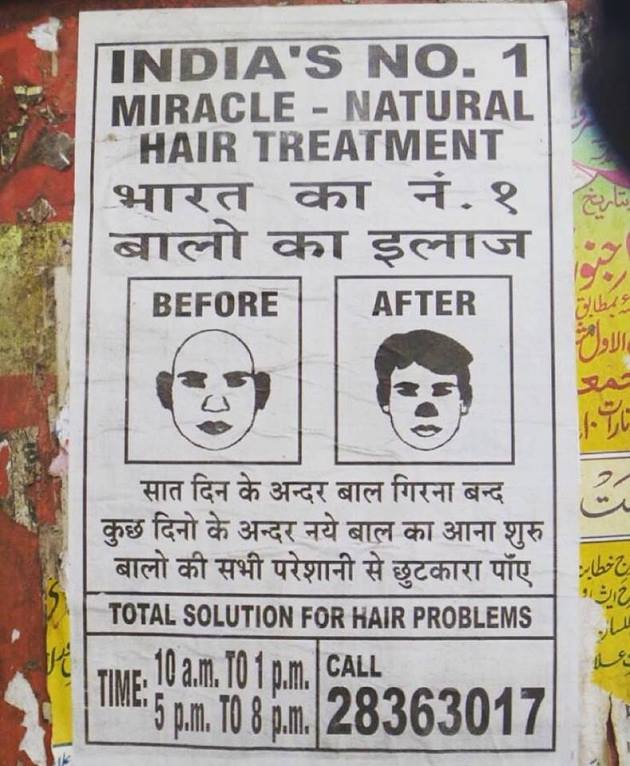 2. Promoting Desi cow went out of hand.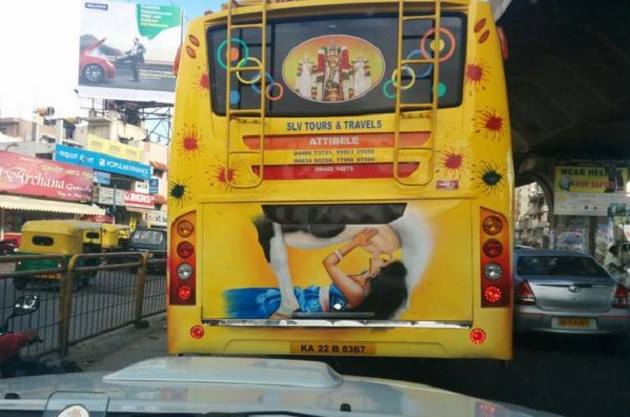 3. Use of the wrong term in Britannia Ad absolutely changed message in a very wrong direction.  Meaning of 'Golden Shower' is the act of urinating on a person.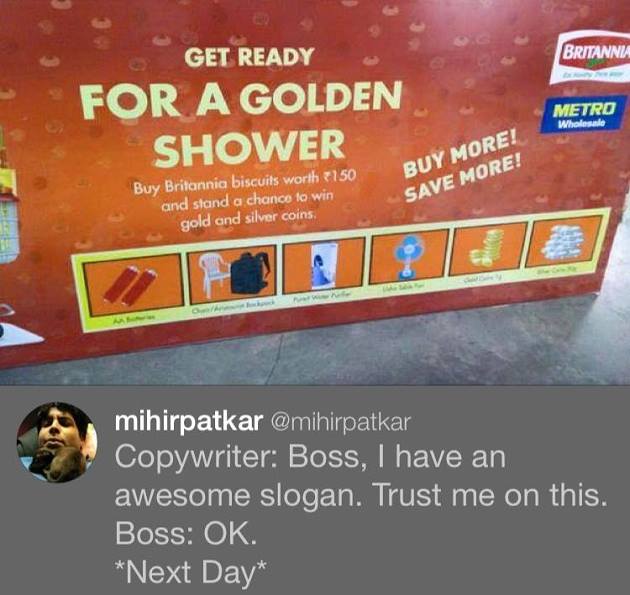 4. Lending a helping hand to the daily chores for your better half will surely be a relief. This ad creator even took that idea a step by claiming a maid is more precious than gifting a diamond.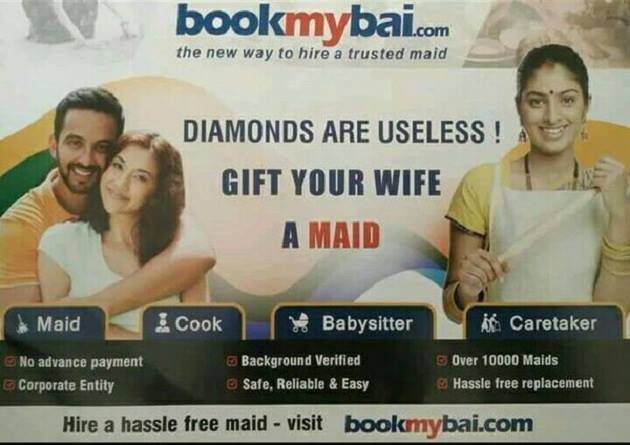 5. Dipika Padukone as bony setter model. How different it could be as the richest actress of the country?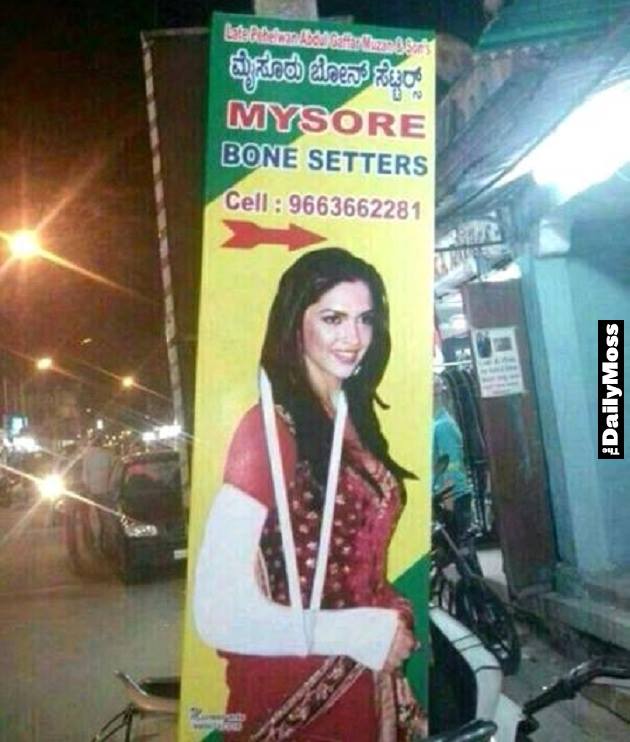 6. Even the trauma got real after looking at such an offer. A limited period offer for people who are struggling with brain tumor from Jaypee Hospital.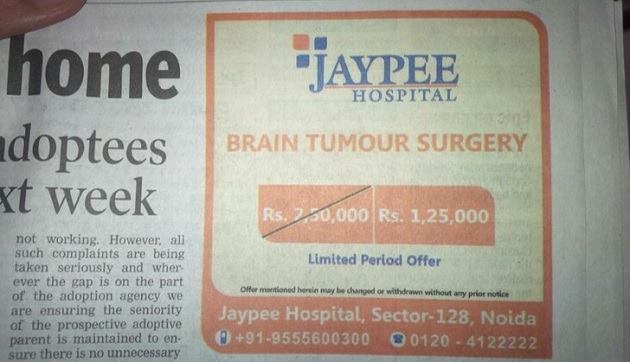 7. This is brilliant when a 'The Hindu' reader actually posted an ad to 'The Times of India' for not being enough careful while reading an advertisement before posting it in the paper.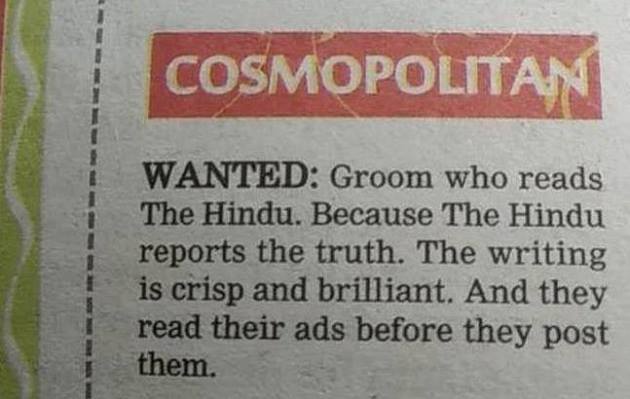 8. This creator portrayed the whole patriarchy concept in the ad. Marriage means cooking and cleaning for woman and they need to get trained before marriage for so.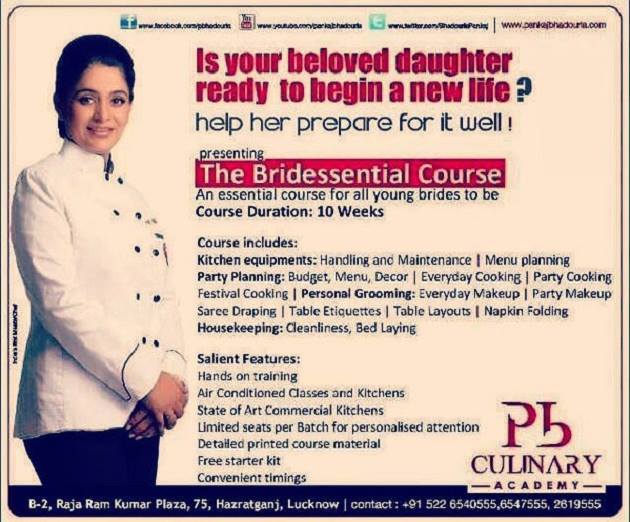 9. Time to take another look for this salary package ad where A Chowkidaar will raise more salary than a lecturer of Chemistry. Yes, you read it right!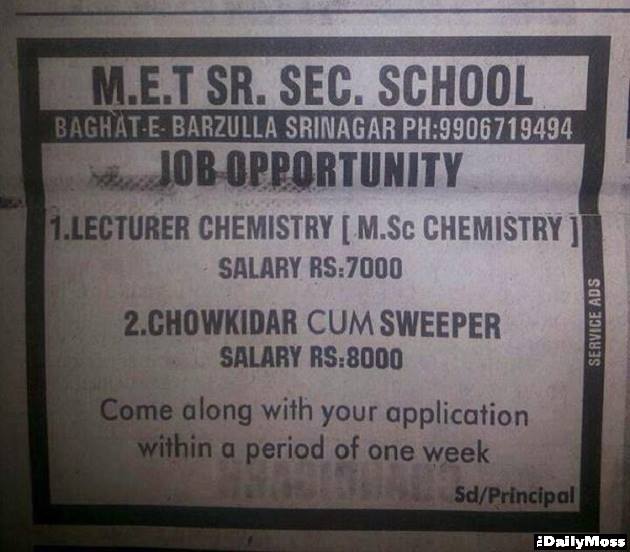 10. Triumph claims to pamper in every wrong way it can be in the following ad.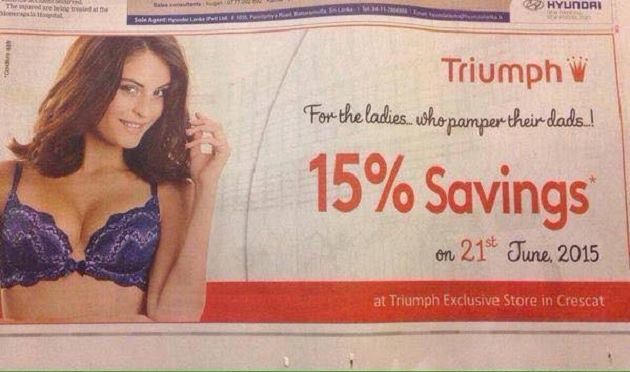 Image Credit: DailyMoss
The following two tabs change content below.
Latest posts by Swati Suvra (see all)