Bollywood celebrities have a gypsy-life where they have to keep travelling from one place to another for shootings and assignments. In order to make sure that they travel in a luxurious way when in a holiday mood, various Bollywood stars own some really enviably good property abroad. We can't help but look at the list and sigh. Here's a glimpse for you as well.
Sunil Shetty owns this beautiful property at Khandala
To take an escape from the hustle and bustle of Mumbai, Sunil Shetty has this beautiful and calm villa in Khandala. The Shetty family is often spotted here as it is their instant go-to picnic destination which is decorated with  rare and antique artifacts from around the globe and there's also a man-made pond and a bridge to make it more picturesque.
2. Priyanka Chopra has a mansion all for herself in Goa
Goa is the place which can make anyone relaxed and happy with its beaches and unending scenic beauty. Priyanka has a big mansion to herself in this dream-heaven city, and the mansion is near Baga Beach which is like a cherry on the cake.
3. Aamir Khan has a house in Panchgani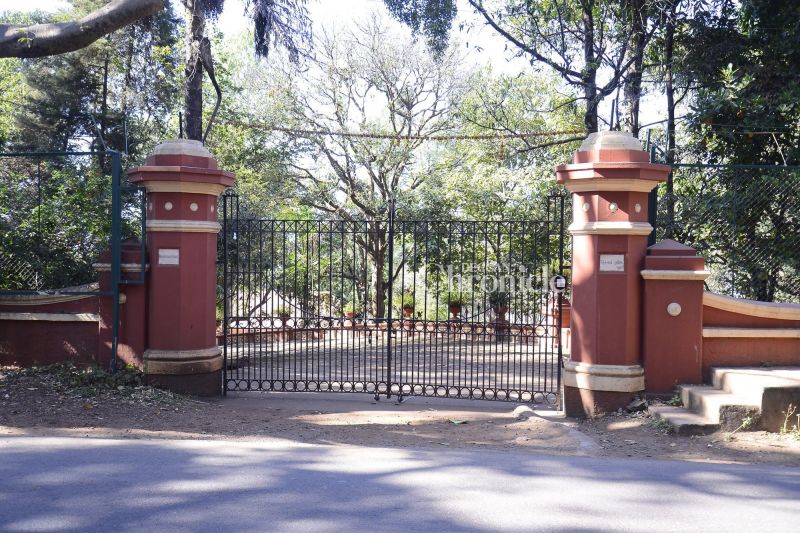 Aamir Khan owns this huge property which is spread over 2 acres and costs upto INR 7 Crores. Whenever he and his family plan a vacation, this mansion in Panchgani, tops their list.
4. Saif and Kareena have a palace in Switzerland
Kareena once mentioned in an interview that Switzerland is her favourite holiday destination and she visits the place once every year. They stay there at a lovely chalet in Gstaad owned by the couple. Well, this is grand now. We can very well imagine the feeling of ecstasy when you have the whole palace to yourself. It is speculated to be valued at about Rs 750 crore.
5. Shilpa Shetty and Raj Kundra own a seven bedroom property in Weybridge, Surrey.
The total cost of the property is Rs 100 crore and it is aptly named 'Raj Mahal'.
6. Amitabh Bachchan owns a property in Paris which he gifted to his wife Jaya Bachchan
The duo is famous to visit the city frequently. However, no further details about the spread area of the property are known.
7. Akshay Kumar and his wife own a property in Canada which is more like a travel destination to them
This couple has something really unusual in their plate. Well, they have bought hills in Canada where they plan to build a villa. Also, the duo has a posh bungalow and an apartment in Canada.
8. Abhishek and Aishwarya own a bungalow in Dubai
The lovely duo has a property in  Jumeirah Golf Estates which is no less than dreamland. This bungalow is a perfect alternative to a resort and is somewhat similar in the size.
9. Shah Rukh Khan too owns a villa in Dubai
As much as you drool looking at the pictures, you will be shocked to hear the price of this 6 bedroom villa in Dubai. It costs upto INR 17 crores and is spread over 8,500 sq feet along with a private pool and personal beach. Well, we could imagine a vacation of our lifetime there.